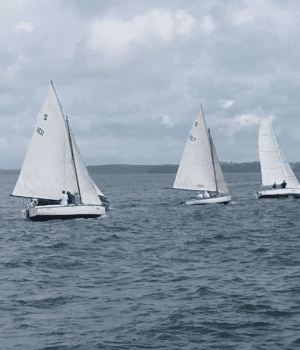 PANAJI: The fourth edition of the 75 knots National Masters Sailing Regatta 2021, got off to a great start with 6 races being completed in the Seabird class and 3 in  Windsurfing off Hawaii Beach, Dona Paula.

The first race in the Seabird class between the first two groups, saw Sheri Bamboat and his team shoot off on a starboard tack to take the lead the fleet from start to end to take the gun comfortably  followed by Manish Kapila. However in the second and third race, Manish took the lead and took the gun in both races to take the lead in the Masters category.

Cesar Menezes and his team had a bad start in the first race. However they came back strongly in the second and third race to lead the fleet in the Grandmasters category, beating back the challenge from Homi Motiwala and Surinder Mongia, and other celebrated sailors.

Goa's Derrick Menezes showed his class once again, to lead in all 3 races to take all 3 guns beating back the challenge from Zamir Mirza and Philip Dartnell. The second day of races will start at 10 a.m. tomorrow.