PANAJI: Former Goa Ranji Trophy all-rounder Saurabh Bandekar is now shouldering a crucial responsibility for Royal Challengers Bangalore as he goes all over the country in search of talents.
The 33-year-old Saurabh, who scored over 2000 runs and took 171 wickets for Goa in 64 First Class matches, is a scout at RCB. In a hearty chat with www.livenewsgoa.com , former India Under-19 and ex-RCB cricketer revealed various aspects of the new challenge that he relishes and inspirational success story of 23-year-old pacer Chetan Sakariya. Here are the excerpts of the interview.
LNG. Tell us about the role of a scout of an IPL side in general. How has your journey been as a RCB scout?
SB: RCB is the only team in the IPL to have an exclusive scouting team working throughout the domestic season. This is our second season. In simple words, our role is to give the management multiple options for every cricketing role identified by them, that our team is in need of. It was Malolan Rangarajan, Head of Scouting, who called me up and offered this opportunity. My journey so far has been nothing short of exciting. It started a bit slow last season where I was still learning the nuances of scouting. It challenged me and made me think about the game in a way I had never thought of. This season, I am much more comfortable especially due to the trust the team management has put in our opinions and choices.
LNG. Which regions/zones do you travel to in India and/or overseas in the mission to scout?
SB: There are no particular regions that we go to or we are assigned, neither have we started going overseas as yet. We try and cover all the major domestic tournaments that happen all over India, like for example Vijay Hazare Trophy, Syed Mushtaq Ali Trophy, U-19 Challenger Trophy, DY Patil tournament etc. In fact, recently we even organised hinterland scouting and had trials over a few cities in India including Margao in Goa to try and tap the population that don't make it to their respective state teams and don't have the exposure.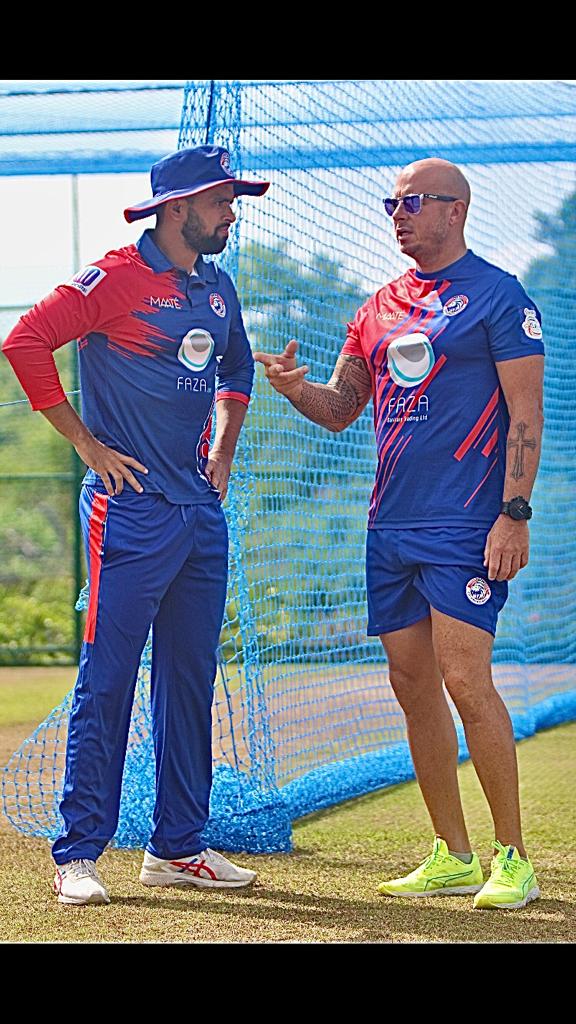 LNG: Can you share some interesting memories of raw talents you came across so far?
SB: I would say the most interesting story has to be of Chetan Sakariya from Saurashtra. One of the scouts noticed him couple of seasons ago and we invited him to a trial last year (to be honest, I wasn't very impressed with him in that trial and not convinced). However, thanks to the other scouts' belief, we had him as our support bowler last year for the IPL in UAE. He impressed the team management over there. I then happened to watch him at the Syed Mushtaq Ali T20s earlier this year and was blown by the talent and skills that he possessed. I didn't waste any time in calling Malolan and agreeing that he was right and we needed to have this guy in the team. We did bid for him this season, went up to 1cr but unfortunately RR had the funds to bid further and they got him.
LNG. What is an ideal raw talent in the eyes of a scout. Apart from skills, do you also get a peep into the player's mentality?
SB: I am not sure if I would name them ideal raw talent. We are looking at every player bringing in their own individuality. That makes every talent exciting in their own way. We however, look for an 'X factor' in the players that we scout. We lay huge emphasis on that. Of course we are looking for special skilful players but like you said mentality also plays a huge role in how the player will fare at the highest level or develop in the coming years. We have our own ways of finding that out.
LNG. Coming to Goan cricket, Suyash has got into RCB. Many youngsters are trying hard as seen at recent Manohar Parrikar Trophy. Suyash's opportunity seems like a great inspiration to Goans, isn't it?
SB: Yes, I am very pleased, happy and proud that one of our very own Goan talents has made it to the IPL. I am extra happy because we have got him at RCB. He is an exceptional talent and he has shown it in a few knocks that he has played for Goa in the last couple of years. He is one to watch out for in the future and I really hope he makes the most of this opportunity he has got to be with few of the best cricketers in the business. Most importantly, I also hope Suyash inspires all our Goan cricketers to believe that they could be there one day if they work sincerely on their skills and fitness. It's been long since a Goan was seen on that stage.
LNG. What are the things that you want Goan youngsters to change or improve on, so that they put themselves in the zone for IPL scouts to keep an eye on them?
SB: Yes, there are a few I would say cricketers need to work on, but I can't stress enough on the fact that the most important thing for Goan cricketers is to get exposure to good quality cricket at club level. And for that, they need to play as much cricket outside of Goa in places like Mumbai, Chennai, Delhi etc. The competition there, is immense. The kind of opposition those players face on a daily basis is second to none. Unfortunately, Goa being a small state, has limited talent hence the club cricket here isn't the best. Players need to make the sacrifice of being away from family and their comfort zone, and play competitive cricket outside Goa whenever they are fit and off state team duties.