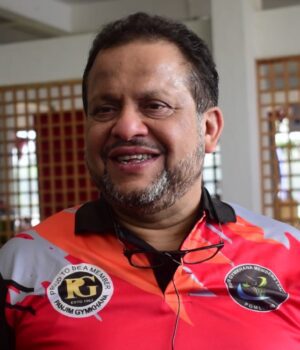 PANAJI: Anything that allows us to associate with the community and contribute to the community, is definitely a pleasure and honour for us; says Kineco chairman and managing director Shekhar Sardessai.
Kineco, which is one of the India's leading companies in the composites industry, is the sponsor for the inaugural Panjim Gymkhana Members League (PGML) T20 (exclusive Panjim Gymkhana members fun cricket tournament).
Speaking to www.livenewsgoa.com on the sidelines of the inaugural weekend action, Sardessai described his feelings while the highly-anticipated event rolled out, as "absolutely great, ecstatic!"
https://m.facebook.com/story.php?story_fbid=3207082449513550&id=100006354794051
Sardessai, who has been associated with PG since being a part of their basketball teams during his school days, expressed his delight as the PGML got off to a festive start at the weekend.
"We decided to partner Panjim Gymkhana for this league because we thought a tournament like this from a premier club of Panaji, which has a heritage in cricket, is an excellent initiative and needs to be supported. We are delighted to be here and the kind of euphoria, fanfare that you see; I think it's something very different and that which has not happened before in Goa. I compliment the management of Panjim Gymkhana for organising this in such a meticulous way. It will go a long way in building up this club, building up the brand of this league (PGML) and I hope we will be in a position to support this year on year," remarked Sardessai, who is a first-generation entrepreneur and made a modest beginning to Kineco in 1995 at Pilerne by manufacturing FRP industrial equipment.
"We are a proud Goan company. We do like to participate, contribute and support anything that happens in our state," he added.
'Corporate social responsibility' is an important feature for the Kineco boss and he takes pride in the effort being put in to help the community.
"As a Goan company, we like to support cultural, sporting and other initiatives which is our corporate social responsibility. We do support certain schools, we support community service within the locality of our plants. It is a multitude of activities and sports sponsorship is our first initiative with PG. We hope to support similar events in the future. Anything that allows us, to associate with the community, contribute to the community, is definitely a pleasure and honour," asserted Sardessai.