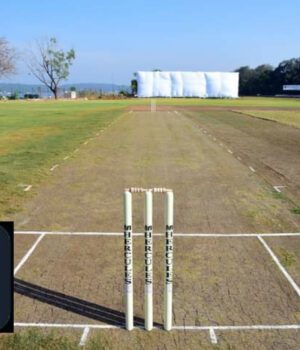 PANAJI: Al Fatah Cricket Club beat Sunny CC by 32 runs to enter the semi-finals of Panjim Gymkhana's Bandodkar Trophy cricket tournament at the picturesque riverside PG ground at Campal here today.
Sunny won the toss and elected to bowl. Although their bowlers did a decent job of keeping Al Fatah down to 180 all out in 41.3 overs, Sunny in reply only managed 148 runs in 29.2 overs to bow out of the tournament.
Brief scores: Al Fatah 180 (Vaibhav Naik (76), Anthony Praise (28), Abhinav Marathe (23), Ravi Kumar (12); Siddesh Verekar (27/3), Sanket Morajkar (30/2), Sahadev Khanolkar (31/2), Sanjay Naik (36/2).
Sunny 148 (Ashok R (45), Chandrakant G (29), Samarth G (21), Sanjay (18); Craig Dourado (28/5), Omprakash Lenka (40/4), Anthony P (16/1).