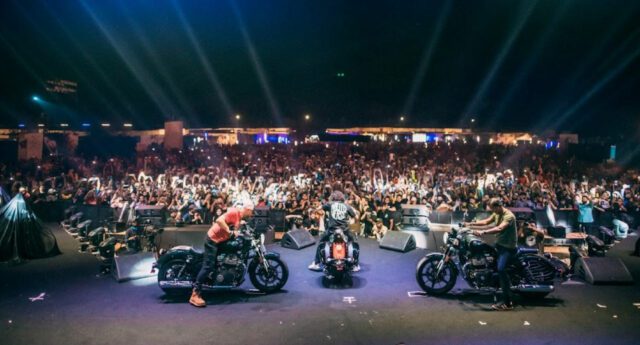 After a hiatus of 2 years, the much-awaited three days of pure motorcycling, music, heritage and art – Rider Mania, concluded its 2022 edition in Goa. One of the biggest highlights for this edition of Rider Mania was the unveiling of the all new Super Meteor 650. The Super Meteor 650 continues Royal Enfield's heritage of building amazing cruisers. The thoroughbred highway cruiser is centered around the acclaimed 648cc twin platform that's been rigorously tested and enjoyed worldwide recognition within the multi-award-winning Interceptor, states a press release.
Another key highlight of Day 1 was the reveal of 1:3 Limited Edition Classic Collectible. The miniature is a new chapter in craftsmanship that evokes an emotion of joy and pride amongst the riders at heart. Being absolutely identical to the Classic motorcycle, this masterpiece of art is revealed in 18 colors with bookings available exclusively at Rider Mania in 8 colors.
The action-packed Day 2 of Royal Enfield Rider Mania 2022 saw some of the legends from the world of motorsports and music come together for a spectacular show at Hilltop, Goa on the 19th of November 2022. Motorsport enthusiasts got a chance to learn more on puresport from interesting Talks and Sessions such as Quest for the Pole – 90 South Expedition by Santhosh Vijay, Drag Racing experience of Lani Zena Fernandez and Build Your Own Legend session by Sourabh Salke, Pratik Garud and Samim Jahin. Speaker with the illustrious Nani Roma, the legendary Dakar rally champion and Ashish Raorane, one of the Indian representatives at Dakar and India's first Dakar rally participant CS Santosh was another highlight for the motorsport lovers.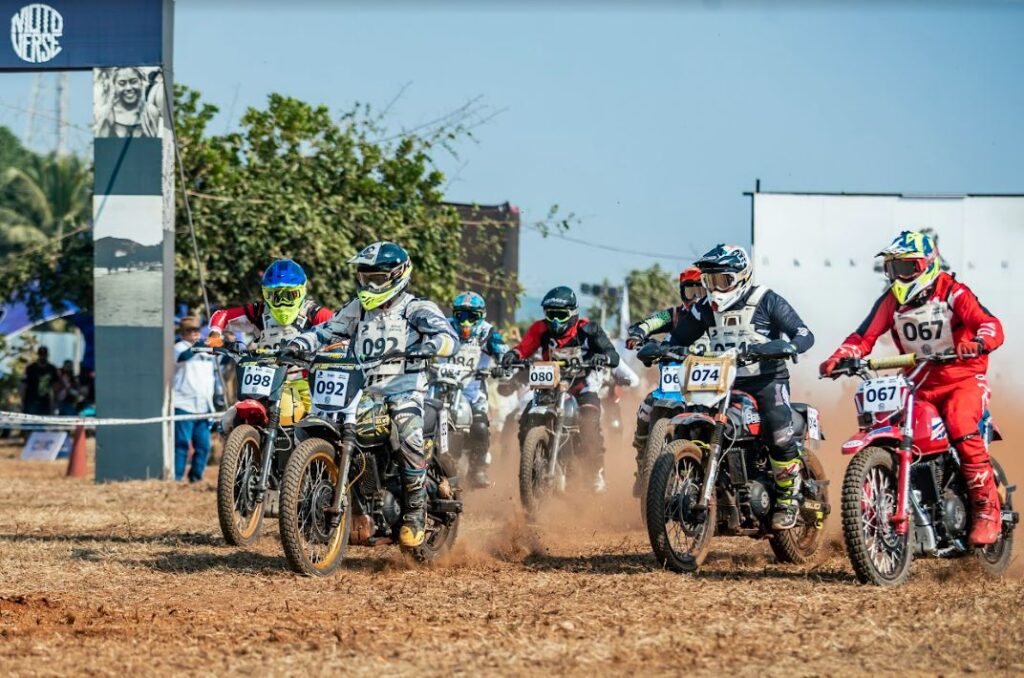 Taking this festival to a whole new level, Rider Mania 2022 also offered some of the most electrifying motorsport experiences at the event. On all 3 days, motorsport enthusiasts got a chance to participate in the Dirt Track. There were a series of inspiring sessions during the 3 days such as – Solo Travel by Devang Sethi, Harshvardhan Joshi, Exploring India with Pets by Wheels & Tails, Polar Exploration with Louis Rudd and Flat Tracking by Johnny Lewis & Gary Birtwhistle and Niel Peter Jenson.
Besides the adrenalin experiences and speaker sessions, there were quite a few interesting workshops from different fields such as wildlife and action sports photography, pottery, sneaker customization, coffee, calisthenics and creative mapping. Rider Mania concluded with a lineup of performances by renowned artists – Parvaaz, Karsh Kale Collective, Peter Cat Recording Co, Divine and Slicklip.