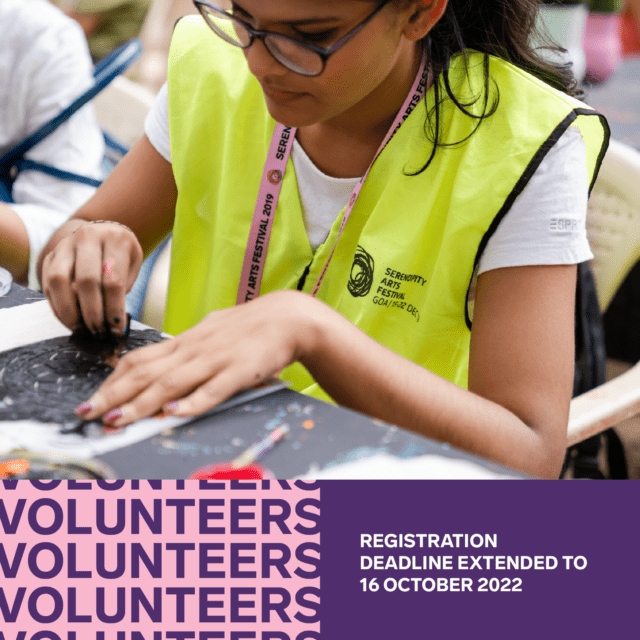 PANAJI: The 5th edition of Serendipity Arts Festival (SAF) 2022 will be held in Goa from 15th – 23rd December 2022. Here is an opportunity to be part of the festival which will see 100+ art interventions and immersive experiences. The festival has put out a call for volunteers to work alongside the team and curators for this edition of the festival, states a press note.
Interested candidates who are over 18 years can register to be part of the volunteer programme and work along with the team of curators and artists from the field of art, craft, music, culinary, theatre and dance. Candidates are required to be double vaccinated. Selected volunteers will receive a stipend and an opportunity to work along with the best in the field of art and culture.
Registrations are open on the website https://www.serendipityartsfestival.com . Last date to register is 16th October, 2022.
Serendipity Arts Festival 2022 will return this year to the capital city Panaji in Goa, after a gap of two long years. Scheduled to be held from 15th December till 23rd December, Serendipity Arts Festival will be bringing together artists, curators, conversations, and creative collaborations from across South Asia and the globe to celebrate life. The festival will continue to uphold its fundamental values of sustainability, inclusivity, and accessibility.