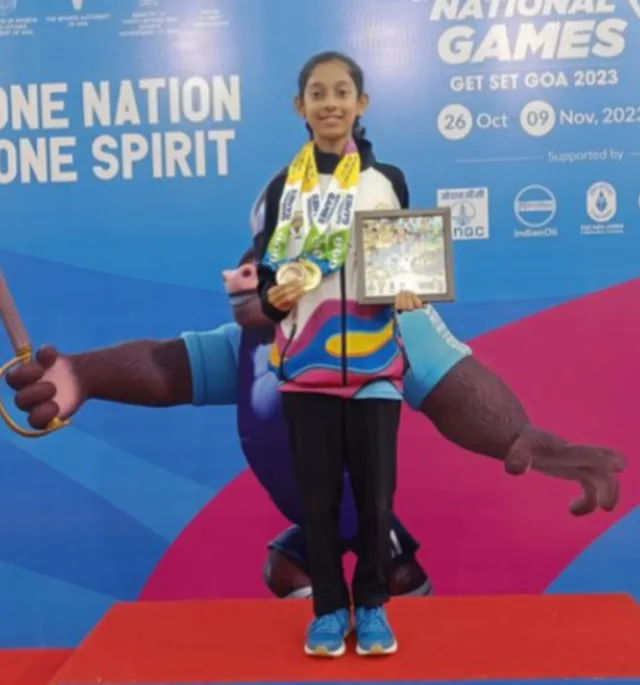 Pranjal Prashant Naik focussed on giving her 100 percent and the rest is history! She was one of the gold medallists for Goa in Sqay Martial Arts discipline at the recently concluded 37th National Games Goa 2023.
Naik, a resident of Corlim, said that she put in a lot of effort that ensured her success.
"I practiced for the past 3 months every day at Cansaulim sports complex. I was solely focussed on giving my 100%. This was my mindset, and I won the gold medal," said Naik. She said that martial arts is important for women as it can be used in self-defence.
"I started learning Sqay Martial Arts since I was in 6th standard. I always had an inclination for karate, boxing, and other action-related sport. I feel that martial arts can ensure protection for girls as they can be safe alone. They can go anywhere by themselves," she added.
Naik's mother also expressed happiness over her daughter's achievement, stating that she worked hard and practiced despite being ill and manage her studies.