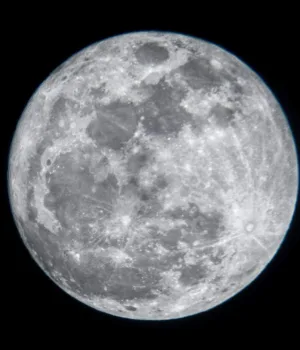 A very rare appearance of the 'Sturgeon Super Blue Moon' will be observed in Goa, on the night of 31st August.
The novelty of this phenomenon is that three supermoons have occurred this year – one after another in a row in July and August.
The month of August has two Full and Supermoons in the same calendar month and the last of the series of Supermoons of 2023, will also be the biggest, brightest and most fascinating Full Moon of the year.
The Supermoon will also be sighted in close proximity of the star: Altair or Shravan Nakshatra in the constellation of Aquila due to which this month has been named as Shravan in the Indian Calendar.
As the moon's position in its orbit will be at the Perigee point when it rises on the 31st August, it will appear 14% bigger and brighter than all full moons of this year.
For enthusiasts of North Goa, the observation session will be held at the Public Astronomical Observatory in Panaji and at Vidhya Prabhodini High School, Porvorim. A special programme on dynamics of the phenomena will be held at the Panjim Observatory at 7.30pm as part of this event.
For South Goa, the observation will be held at the Ravindra Bhavan, Margao. At all 3 venues, the programme will be open and free for the general public from 7pm to 9pm on 31st August 2023.