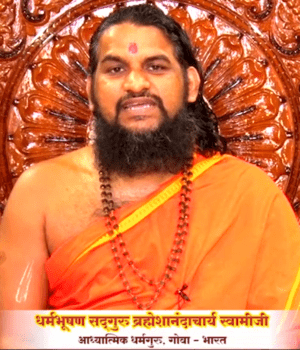 PANAJI: Amidst a spike in covid-19 cases in Goa, Swami Brahmeshanand has urged people to get vaccinated. In a video released on Tuesday, the head of Kundaim-based Tapobhumi has advised the society to be careful and not neglect the SOPs as well.
Swami Brahmeshanand's video comes after Dr Shekhar Salkar of Manipal Hospitals-Goa, had recently (March 19) called upon the religious leader to "request his followers and others to come forward to take the vaccine".
"Swamiji is also convinced that only way we can avoid second wave and more restrictions, is to get ourselves immunised," Dr Salkar had said after his visit.
Govt PHC/CHC and hospitals are vaccinating free of charge while private sector hospitals are allowed to charge Rs 250. "Swamiji also expressed his happiness over the way Govt and Private Sector worked together to bring COVID-19 under controll," added the former IMA-Goa president.