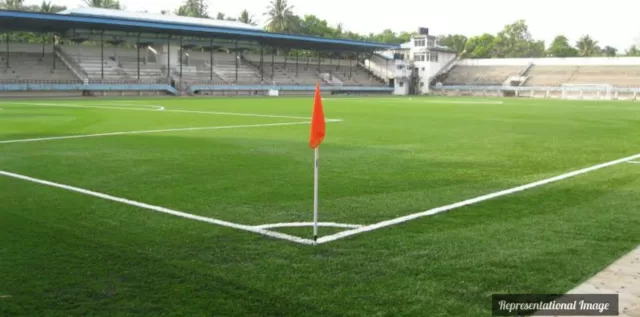 by Lt. Dr. Sam Joseph Braganza
Aptly described in the words of Billie Jean King, a former tennis player from America – "Sport teaches you character, it teaches you to play by the rules, it teaches you to know what it feels like to win and lose – it teaches you about life". The spirit of sports was and always has been the key to unlocking our potential to life. As humankind progressed, the role of sports in our lives got added on layer by layer, today every ball, every strike is worth a billion.
The future of sports today is not only in values of life and entertainment but adding another layer is betting. Spurred by myriad factors of advance in technology, inadequate betting legislation, lack of enforcement and an indifferent judiciary, betting in sports stands unregulated, illegal, untaxed, and most of all unclear, covered in grey. On the international front most nations are edging towards a pro-betting policy with an aim of controlling legalised betting. On the home front the inordinate emergence of betting in the sports industry has been operating within boundaries of legality and illegality. 'Games of skill' and 'Games of chance' have been the demarcating lines of betting where games of skill are strictly out of the gambit of betting.
Adding to the vice is advancement of technology which has heralded betting in an online discreet manner opening doors to unethical betting from stakeholders diluting the true spirit of sports.
At the forefront there is a vital need of controlling betting in sports with an objective of promoting ethics in sports and upholding a 'sport event' as a 'sport event' and not a 'business transaction'. The objective of promoting core value of sports as against the market value of sports needs to be examined from the context of a threefold sustainability of the stake holders 'the sportsman', the community of sports lovers and sports as an Industry.
Practical justifications for pro-sports betting are found in the gigantic monetary benefits it accrues across stakeholders. This monetary gain is providing a nudge towards pushing sports under legalised betting by stakeholders. Adding value to the pro-betting debate are factors of increased viewership, drawing non interested persons towards understanding sports nuances, taxation from illegal to legal sources and new opportunities for startups. Modalities and intricacies of sports betting alongside innovative technology has brought to the forefront the much deserved urgent deliberation it needs.
While pro-betting stakeholders are willing to take a vociferous stand with policy-makers, those who hold the responsibility to engage in matters of upholding sports integrity are shying away from public engagement against the threat sports betting holds on sports integrity. The elephant in the room though gets addressed several times by authorities and genuine sports lovers, albeit timidly and without conviction it remains stagnant within seminars and conference halls.
Integrity in sports is crucial and forms the central argument against sports betting. If sports' betting stands legalised, the very true essence of sports would under a threat. It would be an open invitation to match-fixing and spot-fixing. Athletes being tempted by quick monetary gains would out beat the need of sportsmanship values. Furthering the argument sports betting scandals when stand exposed, bring disgrace to the country, the sportsperson and the sport. Most decisively it loses the trust of genuine sports lovers for having lead them to watch a 'set up' sport event.
As wolfs dressed in sheep's clothing, betting brands are discreetly forcing entry into sporting arenas camouflaged as news broadcasting channels. Today marketing communication legitimises and normalises gambling behaviour by depicting it as a fun, harmless activity which is especially disconcerting in context to individuals, more in perspective of youngsters who are addicted and get lured to gambling behaviors as a quick income source. Brand ambassadors of betting sites proudly proclaim such sites with a quick disclaimer in the end stating the need to exercise ones discretion to refrain from getting addicted. Are we than in the name of sports leading our youth to doors of temptation?
Sports apparels, drinks and equipments do not rule centerstage over advertisements. Adding to the so called legitimacy betting sites continue to sponsor national and local leagues. From being flashed consistently live on sporting arenas to being inked on jerseys as sponsors betting sites are encroaching on value and belief system that "It's ok".
India stands at the threshold of upholding integrity of sport in its elite form. A firm legislative clarity on India's policy on betting in sports is the need of the hour. Rather than focussing whether the balance tilts in favour of a game of skill or game of chance in determining the betting criteria for sports, the prerogative should be "No is No'' to anything associated with the of vice betting and its linkage to sports.
Our current ostrich mentality will not only impair the growth of sports but dilute the true spirit of sports. Policy-makers, sports fraternity and sports lovers in unity need to clarify a firm stand on betting in sports, where imperative is given to core values of sports rather than market value of sports. For where there is clarity, the term sport integrity will not be taken to refer to an unholy trinity of unethical practices—corruption, match-fixing, sports betting.
Luke 5:37 rightly summarises up the current situation "And no one puts new wine into old wineskins; or else the new wine will burst and wineskins and be spilled, and the wineskins will be ruined. But new wine must be put into new wineskins and both are preserved. Sport had, always has and will have the ability to sustain itself. It does not need sponsorship of polluting brands and vice-based temptation games. We need to ask ourselves, how much money is enough money? Are we a generation willing to sacrifice the sanctity of sports to satisfy the greed of man?