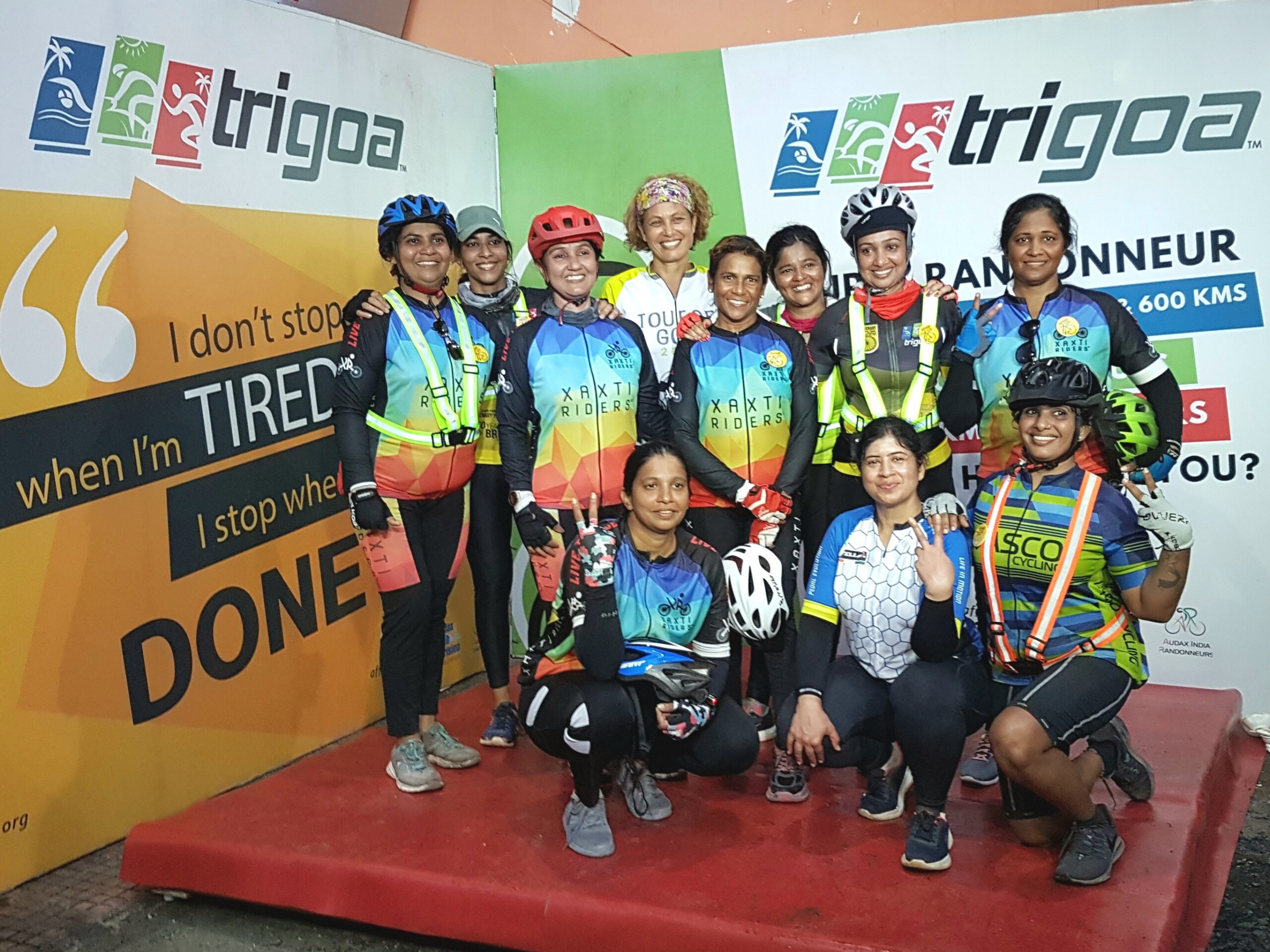 PANAJI: A total of 96 cyclists successfully completed the Audax Centenary 200kms Brevets Randonneur Mondiaux (BRM) endurance cycle ride, organised by Tri Goa on Sunday. Significantly, the successful finishers include 16 women cyclists, states a press release.

In all, 103 cyclists from across Goa, Belgavi and Bengaluru; started the ride at 6am from Probyk, Panaji and rode the Dharbandora-Mollem-Uguem-Netravali-Quepem-Loutolim route to finish at Probyk, Panaji within the stipulated time of 13 hours 30 minutes, stated Rajesh Malhotra, Founder of Tri Goa.

According to Malhotra, the 96 cyclists will get special centenary medals from the Audax Club Parisien (ACP) in France. Long-distance cycling or BRMs originated in France in 1904 and by the year 1921, the designation of 'Audax' was conferred on about 4,500 French cyclists who had  completed 200km, 300km and 400km cycle rides. This is why, the 200km BRM is being organised across the world this year to commemorate the Audax centenary year, the media release further stated.

The Audax centenary ride on Sunday was flagged off by Venuvardhan Reddy, Goa's most accomplished endurance cyclist, who has successfully completed the Paris-Brest-Paris, Goa to Kanyakumari and six, Super Randonneur series cycle rides in one calendar year.

"We appreciate the efforts of all the participants and thank them for their support in holding this event as part of the Audax Centenary Year celebrations," Malhotra said.

Tri Goa also organised a 100km, "Amigos Century Ride" on the same day. As many as 19 cyclists cycled from Panaji to Amigos hotel, Dharbandora and back to Panaji to complete the 100km ride and will be presented with a special medal by Tri Goa. The 100km and 200km rides were unsupported and participants had to be self-sufficient along the route. "While these rides were not races, participants had to reach control points within specific time limits to qualify," Malhotra said.

Tri Goa will be organising a 300km BRM ride on Saturday, October 2, 2021. On the occasion of Gandhi Jayanti, a 150km "pedal for peace" and a 5km and 10km run will also be organised on the same day in association with Club Probyk, the media release added.