Ruchi Kirtani has set up a title clash with Neeza Kamat in Under 13 Girls singles while Ishita Colaco will be up against  Samaira Verlekar in the finals of the Bambolim Beach Resort State TT championships. In the semi finals matches held at Peddem, Ishita was in fine nick as she cruised her way to a comfortable  3 -0 (11-0, 11-1, 11-3) win over Vaishnavi Singh in U11 Girls singles category. Samaira Verlekar had to endure several difficult moments before prevailing to a  3-2 (11-5, 6-11, 10-12, 11-7, 13-11) win over Sheniz Souza Xavier in a see saw contest in the other semis.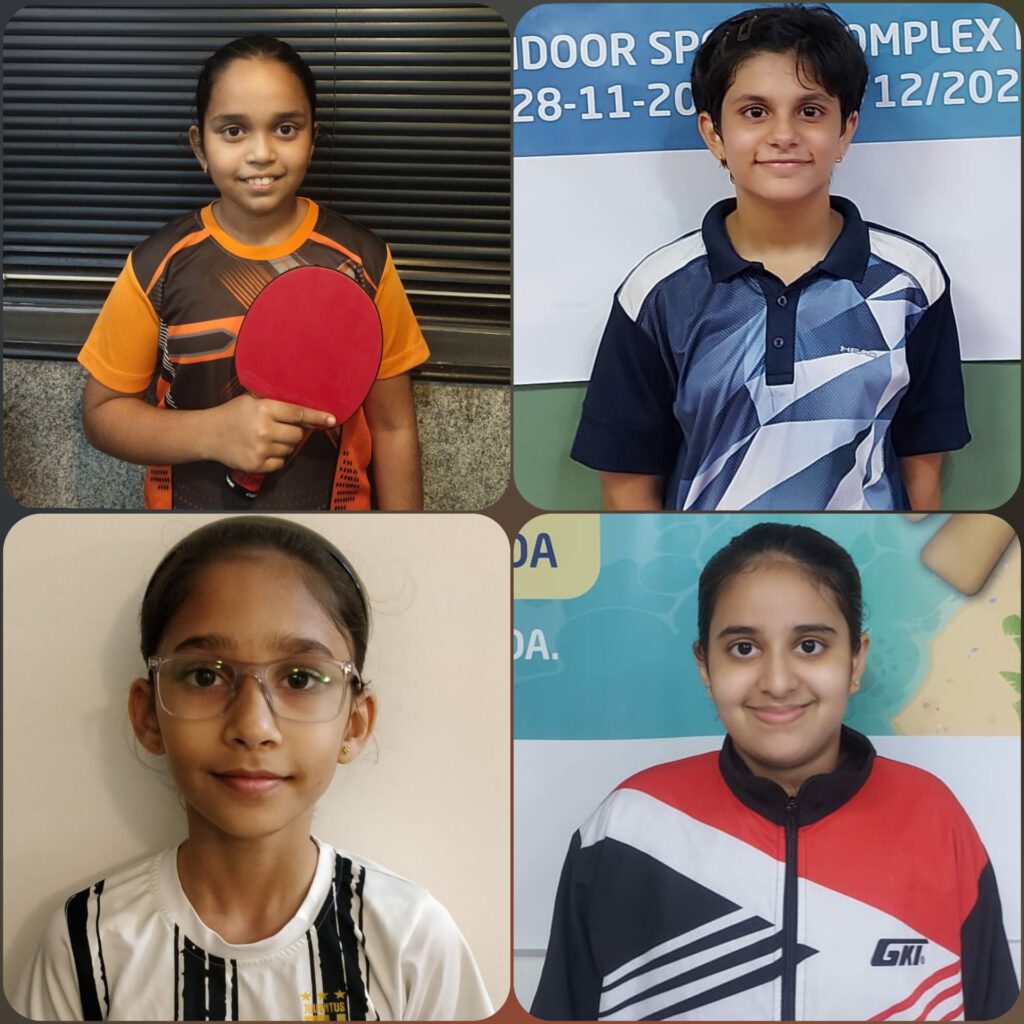 In U13 Girls section, Margao girl Ruchi Kirtani thwarted the spirited challenge posed by Ishita Colaco, winning her semis with a hard fought 3-1 (11-8, 8-11, 11-8, 11-6) scoreline. The other semis was an extremely close contest where fortunes fluctuated from set to set. Neeza won the match in a tight 3-2 (8-11, 11-8, 9-11, 11-5, 13-11) finish. In Men's singles, the highly billed match between Dheeraj Rai and Anshuman Agarwal witnessed several exciting moments with both the players exchanging several top spins, counters and aggressive rallies. Top seed Dheeraj outlasted the battle, edging out the Junior top seed Anshuman with a 4-2 margin. He won 11-4, 9-11, 11-7, 9-11, 12-10, 11-3 to set up a finals clash with G. Arvind Kumar who defeated Diljeet Velingker 4-1 (13-15, 11-5, 11-2, 11-8, 11-8) in the other semis.
The concluding ranking championship of the season has been organised by the Goa Table Tennis Association in collaboration with the Sports authority of Goa (SAG) and the North Goa Table Tennis Development Council, and powered by Bambolim Beach Resort.
Results:
Girls U11 (Semi-Finals)
Ishita Colaco bt Vaishnavi Singh 3 -0 (11-0, 11-1, 11-3)
Samaira Verlekar bt Sheniz Souza Xavier 3-2 (11-5, 6-11, 10-12, 11-7, 13-11)

Men's (Semi-Finals)
Dheeraj Rai bt Anshuman Agarwal 4-2 (11-4, 9-11, 11-7, 9-11, 12-10, 11-3)
G. Arvind Kumar bt Diljeet Velingker 4-1 (13-15, 11-5, 11-2, 11-8, 11-8)
Girls U13 (Quarter-Finals)
Ruchi Kirtani bt Samaira Verlekar 3-0 (11-1, 11-1, 11-3)
Ishita Colaco bt Shreya Fadte 3-0 (11-6, 11-6, 11-3)
Neeza Kamat bt Sheniz Souza Xavier 3-0 (11-5, 11-1, 11-1)
Pradnya Caro bt Anaya Srivastava 3-1 (11-6, 8-11, 11-6, 11-6)

Girls U13 (Semi-Finals)
Ruchi Kirtani bt Ishita Colaco 3-1 (11-8, 8-11, 11-8, 11-6)
Neeza Kamat bt Pradnya Caro 3-2 (8-11, 11-8, 9-11, 11-5, 13-11)