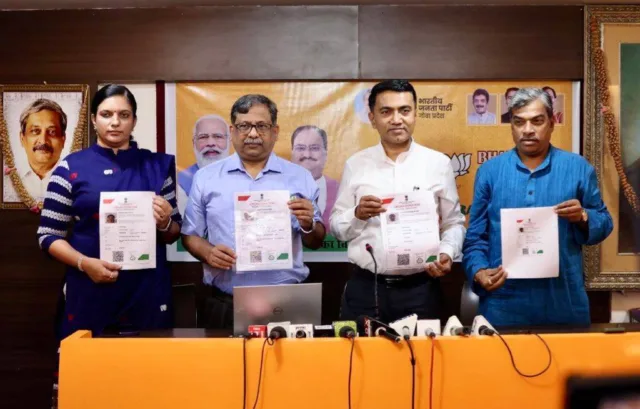 Chief Minister Dr Pramod Sawant took the pledge of 'Organ Donation' as part of the organ donation awareness initiative by BJP Goa Medical Cell. He appealed to the people of Goa to contribute to the cause.
BJP Goa General Secretary, Damu Naik, BJP Goa Medical Cell Convener Dr Shekhar Salkar, Co-Convener Dr Sneha Bhagwat were also present.
Sharing his concern on the rising kidney ailments and need for dialysis, the Chief Minister revealed that the Government of Goa is planning to cover kidney transplantation under DDSSY & medical reimbursement while also appealing to the people to donate kidneys.
"Apart from the Goa Medical College where the facility exists, the Government is looking to authorise centres to carry out the transplant treatment. We want maximum people to benefit and live a happy life," said Dr Sawant.