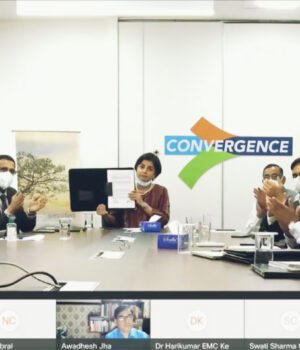 PANAJI: Goa can now look forward to availability of electric two-wheelers and the supporting infrastructure big time! On the World Environment Day recently, Convergence Energy Services Limited (CESL) forged key partnerships in an effort to further the deployment of electric vehicles in the country. Included in them is CESL's agreement with government of Goa and Kerala for procurement of over 30,000 two- and three-wheelers.
Goa Minister of Power, Environment, New and Renewable Energy, Nilesh Cabral expressed optimism at the partnership with CESL. "Availability of two-wheeler EVs and its associated infrastructure can garner widespread demand and popularity, especially in a state like Goa. We are happy to partner with CESL and looking forward to escalate the progress in making Goa a green state," he said.
Additionally, CESL has entered in strategic relationships with Bharat Electronics Limited (BEL), TVS Motor Company, JBM Renewables Pvt Ltd., and Fortum India. Under these agreements, CESL and the private companies will jointly undertake the expansion and adoption of EV ecosystem. This will entail setting up of public charging infrastructure, better technological adoption in charging, explore best practices and business models as also the availability of potential customer segments for demand augmentation. These agreements will also include development of highway and expressway Charge Point Operators. Feasibility of park and charge facility to customers across all EV segments will also be explored as part of the project.
Mahua Acharya, MD & CEO, Convergence Energy Services Limited (CESL), said: "Mass adoption of EVs is an important step towards achieving India's green growth goals. I am very pleased to have reached this far working with states to deliver two wheelers and three wheelers alike. We are looking forward to the exciting work ahead."