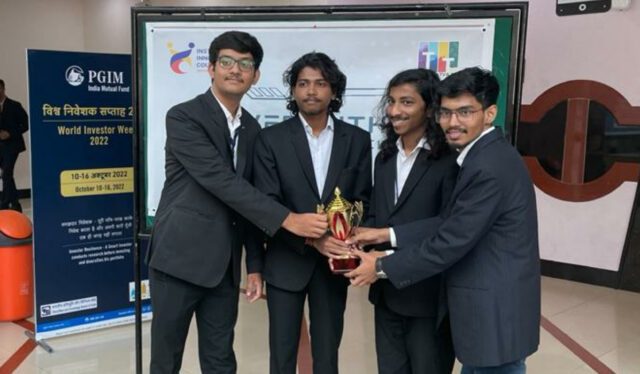 Manipal Institute of Technology hosted an idea competition and exhibition namely Vedanth 12.0, from October 13 to 15. Ten teams were selected for it. Two of these teams were from Don Bosco College of Engineering. The preparations for the competition kickstarted a week ahead, with rigorous planning and working with faculties and mentor, states a press communique.
The two teams that represented DBCE are: Team 1 – Tech Pirates (Sai Rane, Rhys Rodrigues, Pranav Naik and Kapil Patil). Team 2 – The 925ers (Christie Fernandes, Nikhil Rao, Vedant Gad and Glory D'Cruz ). Both the teams were mentored by Prof. Amey K Shet Tilve.
The exhibition was held for three consecutive days, and was visited by various people. Everyone was pleasantly suprised by the variety of ideas and the talent of these aspiring engineers. Among these prototypes were an Autonomous Wall Painting Bot, a Touchless Pad, a Computer Aided Soldering Station and many more including Don Bosco's projects developed by the students which were The Neural Kissan and Buskar.
The visitors asked numerous questions about the project. The event was judged by MIT professors Johnathan Monterio, Deepak D and Manoj R. It was a fantastic opportunity to network with people from and outside of MIT.
Tech Pirates for their project on Automated Farming called 'Neural Kissan', were the ultimate winner and bagged a cash prize of Rs 20,000 along with a trophy.
"It was a proud moment for Don Bosco College of Engineering to have won first place at a national level competition…This competition has opened the way for future projects and collaborations with MIT and other colleges," concluded the press note.