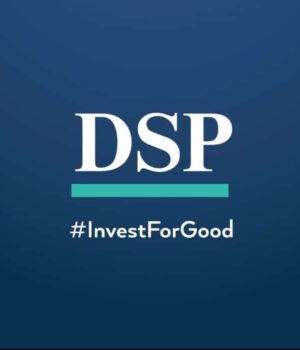 PANAJI: DSP Investment Managers announced the launch of India's first SIP-focused NFO for DSP Global Innovation Fund of Fund(DSP GIF). DSP GIF is a Fund of Funds (it will itself invest in different international funds) which will invest in a healthy mix of active & passive funds run by experts in their respective spaces, states a press release.
This fund focuses on innovation as its key driver and identifies companies that have innovative thinking at their core, are likely to remain relevant and have the potential to succeed in the long term. These include emerging innovation themes like Metaverse, Semiconductors, Blockchain, 5G, Gene Technology, Artificial Intelligence, Space Exploration, Electric Vehicles & Robotics, among others. Currently, there are very limited opportunities in the Indian listed space to participate in these emerging sectors.
Indian investors have matured & adopted SIPs as the right way of long-term investing. They invest around Rs 12000 crore every month as SIPs. Another emerging trend is diversifying globally to take advantage of innovative companies that are not present in India. However, SIP flows in Global Fund of Funds are just around Rs 200 crore out of the entire Rs 12000 crore every month.
DSP GIF looks for companies that fall within the three categories: leading Dominators, young Disruptors and connecting Enablers. 'Dominators' in their space, such as Amazon, Tesla, Apple1 are those who lead in terms of market cap, market share & revenue and have delivered above-par returns to their investors. 'Young Disruptors' are innovative companies with the ability & foresight to become the next 'Dominators'. Identifying and investing in these early-stage companies that have the chance of becoming the next Apple/ Google/ Tesla is a key theme of this fund. 'Enablers' help the dominators & disruptors scale further & faster by providing connecting products like semiconductors or services such as programming/ development, that are best-in-class.
The underlying funds for DSP GIF include iShares PHLX Semiconductor ETF, BGF World Tech fund D2 USD, iShares NASDAQ 100 UCITS ETF, Nikko AM ARK Disruptive Innovation Fund, Morgan Stanley US Insight Fund and Bluebox Global Technology Fund.These funds provide a good balance between disruptive innovators and well-established,innovative dominators. The concept of innovation is entrenched today widely across countries and sectors &it's not limited only to technology. Innovative companies are disrupting traditional models as well and gaining market cap from traditional businesses that aren't adapting. Hence, DSP GIF has been designed as a well- diversified product, which endeavour to give investors an exposure to ~200 stocks through its underlying portfolio of active & passive funds. The New Fund Offer for DSP GIF opens on January 24th 2022,and closes on February 7th, 2022.
"The dominant companies and the enablers today have seen significant price appreciation due to their growing profits post Covid. On the other hand, the disruptive innovation space is seeing sharp price corrections after running up too fast. Innovation is profitable in the long term & volatile in the short term. We are at the cusp of such volatility in this space & hence we want to recommend the fund via a SIP Focussed NFO, thus helping our investors take advantage of price fluctuations yet building a long-term portfolio of innovation led companies, that are otherwise not available in India. SIP is now a time-tested way of investing for young Indians & they are gradually embracing global funds to add diversification to their fund portfolios. Via our SIP focussed GIF, we wish to make our investors invest in best-in-class global companies in a disciplined staggered manner. Partnering with domain experts like BlueBox, BlackRock, Ark & Morgan Stanley funds in the space of innovation and technology investing, we want to give our investors a strategic mix of diverse styles of funds in a single fund. Past Evidence over 20 years history also shows that SIP returns are better than Lumpsum returns, especially when these themes are fairly priced," says Kalpen Parekh, MD & CEO, DSP Investment Managers.