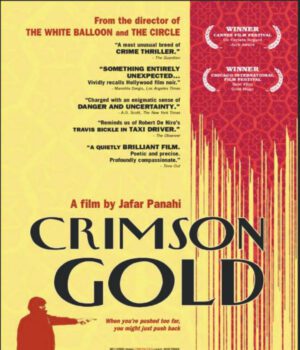 PANAJI: Entertainment Society of Goa's Cinephile Film Club will screen Iranian film, 'Crimson Gold' on Thursday, 28th April, at Maquinez Palace, Old GMC Complex, here at 6.30 pm.
Sachin Chatte will host the screening of Crimson Gold (Talaye Sorkh, 2003), directed by the acclaimed film-maker, Jafar Panahi. The film in Iranian, will have English subtitles and is of 1 hour 35 minutes.
With a screenplay written by the legendary Abbas Kiarostami, with whom Panahi worked as an assistant on some of his films, 'Crimson Gold' won the Un Certain Regard Jury Award at the Cannes Film Festival. This was Panahi's second-last film before he was barred from making films for 20 years.
A strong commentary on the social divide, the story of this film revolves around a pizza delivery man who is driven to the edge, out of frustration.
The membership for the Cinephile Film Club is now open. Visit esg.co.in to register online and the membership is valid from the present day, till March 2023 – states a press release.