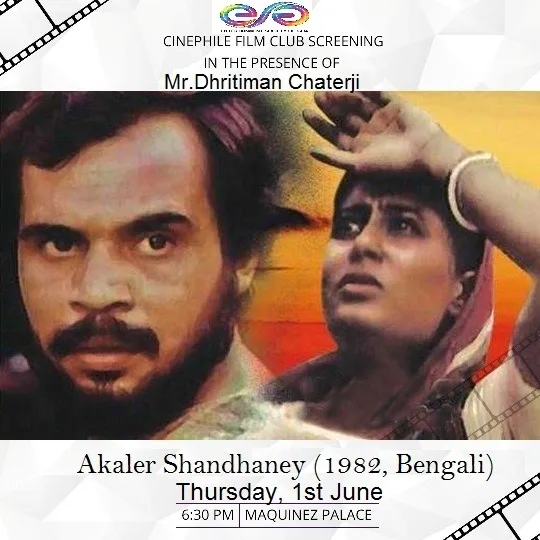 PANAJI: Entertainment Society of Goa's Cinephile Film Club will celebrate the legendary Mrinal Sen's birth centenary, with the screening of Bengali film 'Akaler Shandhaney' on Thursday, 1st June at Maquinez Palace, Old GMC Complex, here at 6.30 p.m.
Lead actor Dhritiman Chaterji, who worked with legendary film-makers like Sen and Satyajit Ray, will grace the occasion. The screening will be followed by a Q&A.
For details about the Cinephile Film Club's annual membership, visit www.esg.co.in and register online.
About the Film:
Akaler Shandhaney (1982, Bengali with English subtitles)
Cast: Dhritiman Chaterji, Smita Patil
Directed by: Mrinal Sen
Duration: 1 hour 53 minutes
Co-written and directed by Mrinal Sen, Akaler Shandhaney is a film within a film. It swept the National Awards that year winning Best Film, Best Direction, Best Screenplay, and Best Editing. Besides, it also won the Silver Bear (Special Jury Prize) at the prestigious Berlin International Film Festival. The story revolves around a film crew that has come to a village to shoot a film on the 1943 Bengal famine. Dhritman Chaterji plays the director of the film with Smita Patil playing the actress. The interactions and experiences of the villagers and the film crew makes the crux of this extraordinary film by Sen, who was at the peak of his prowess.