MIRAMAR: Amit Tambe, Sanjay Ashar and Rafik Kotu played some of the most entertaining tennis of the day and entered the finals in their respective veterans singles age-group categories at the ongoing Gadre Gaspar Dias Open 2023. The tournament has been organised by Clube Tennis de Gaspar Dias in association with Goa State Tennis Association. Matches  were also held at Panjim Gymkhana courts. However all the finals will be staged at Clube Tennis de Gaspar Dias here on Sunday.
The day started with a sensational comeback victory for Sanjay Ashar against Anand Rao in the 55+ age-group event at Panjim Gymkhana. Down 2-5 in the single-set encounter for a place in the final, Sanjay staged an incredible rescue act to win 7-6 (7-1) on tie-breaker leaving Anand Rao shocked and pondering how the match slipped from his grasp. Later the semi-finals action took the centrestage at Clube Tennis de Gaspar Dias where Rafik Kotu overpowered Senthil 6-4 in 60+ semi-final, while Amit Tambe downed Ashwin Chandiok 6-0 in the 45+ semis.
Amit however could not repeat the result in the 120+ category where he and his father went down tamely 1-6 in the last-four stage against Rumi Printer/Vijay in the night session. In another doubles semi-final, Vivek Khadge and Jaydeep Wakankar beat Sanjeev Franklin and Gaurav Shrivastav 6-2 in 90+ category.
https://www.youtube.com/live/WDaS28vuITM?feature=share
The day also witnessed a 35+ age-group semi-final mixed-doubles clash where Prithvi Naik/Atika Gaur overcame the challenge of Kshitij Garg and Anjali Philip 6-3.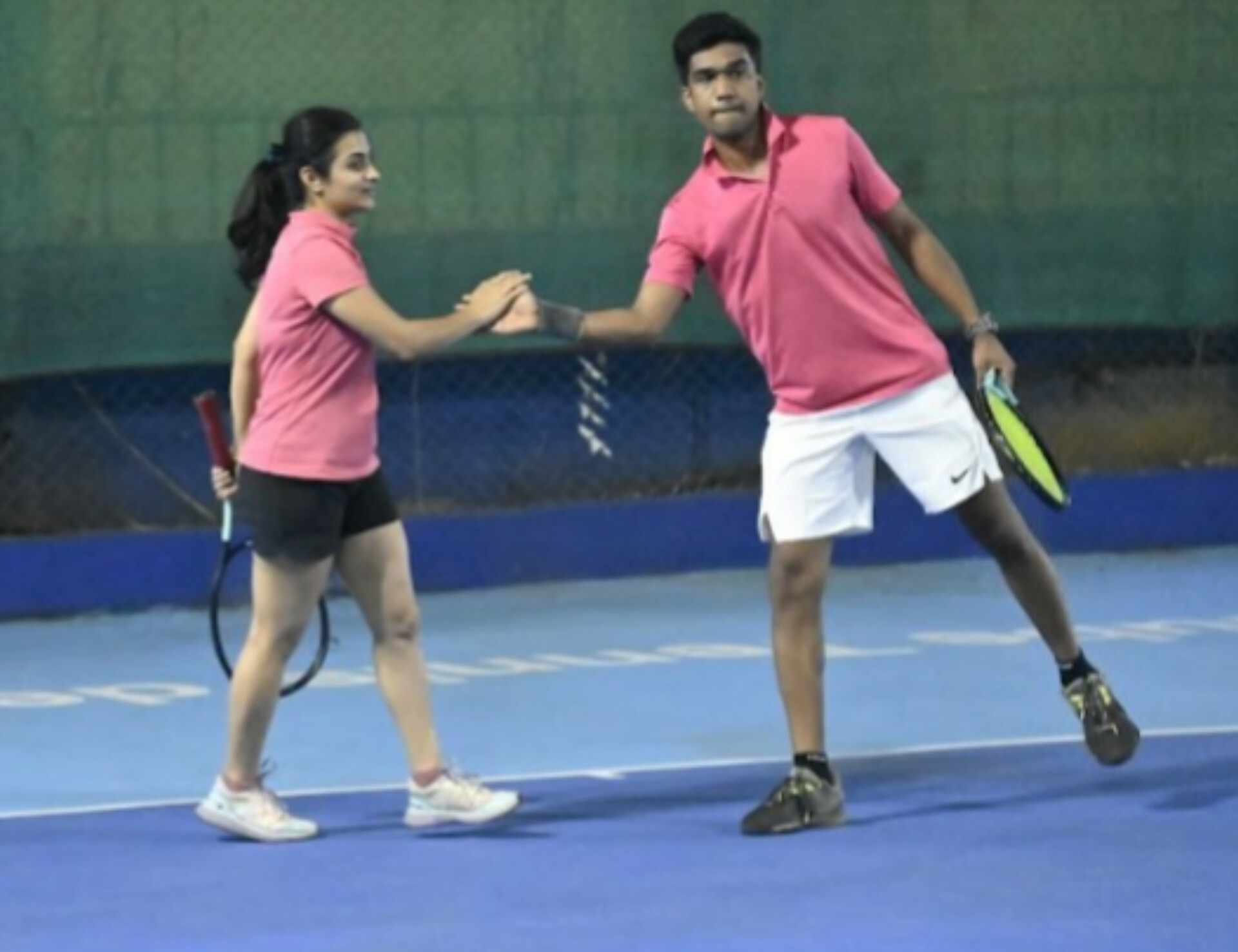 FINALS – ORDER OF PLAY:
8am –
110+ Sanjay Ashar/ Jaydeep Wakankar vs Ajit Sail/ Rumi Printer
9am – Rafik vs Mahesh Keshav
60+
4pm – Rafik/ Manoj vs Rumi/ Vijay
120+
4pm – Sanjay Ashar vs Ashok Kolekar
55+
5:30pm – Prithvi/ Atika vs Bulu/ Charmaine
35+ Mixed Doubles
6:30pm – Khadge/ Wakankar vs Lonkar/ Mohite
90+
7:30 – Amit Tambe vs Hemanshu Vernekar
45+