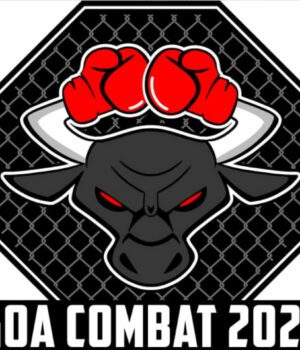 PANAJI: Goa Alpha Events announced their ambitious plans of boosting Indian MMA and K1 with the launch of Goa Combat 2022, the first tentpole event set to take place at Dr. Shyama Prasad Mukherjee Indoor Stadium on Saturday, October 22.
With Master Rahim Bernard as a core part of the organising team, Goa Alpha Events aims to reignite the flames of Martial Arts in Goa and India. Goa Combat 2022 is set to be the first of many such tournaments that Goa Alpha Events are looking forward to host in the state over the coming years to promote MMA and K1.
The promoters will not only host events, but also provide a holistic ecosystem for the fighters. This will involve giving the fighters the training, infrastructure and the stage to take their skills to the next level while also conducting programes to connect with the new generation.
Speaking on the vision, Master Rahim Bernard, Director of Alpha Goa Events, said: "MMA is arguably the fastest growing sport in the world. In terms of popularity, only football and basketball have more fans. Proof of this sport's rising popularity is its presence on social media.
"We believe this is the right time to give the Indian audience a taste of what we believe is the future of world sports whist also giving the correct direction to the budding Indian talents in this sport. A host of professional athletes have been brought onboard and thus we are not at all worried about the quality of the spectacle.
"This is not just a sport but also a way of life and requires tremendous dedication and discipline. These are qualities we are looking to inculcate in the youth."
The event will feature a total of 14 bouts and will also feature two Goan fighters, viz. Shoaib Khan and Shera Kotkeny fighting in the MMA and K1 events with Kotkeny billed for the main card.
Speaking at the Press Conference, Kotkeny said: "This is a great opportunity for us all. This is the kind of platform that one normally dreams of when one gets into the sport. There is tremendous enthusiasm amongst the fighters that we will get to fight infront of a large audience. I can't wait to get into the cage."
Meanwhile, Shoaib Khan said: "MMA is a way of life for me rather than just another sport. This has helped me balance my life. The discipline required has instilled in me has been a game-changer for me. That's something I would like to see being imparted in the youth."