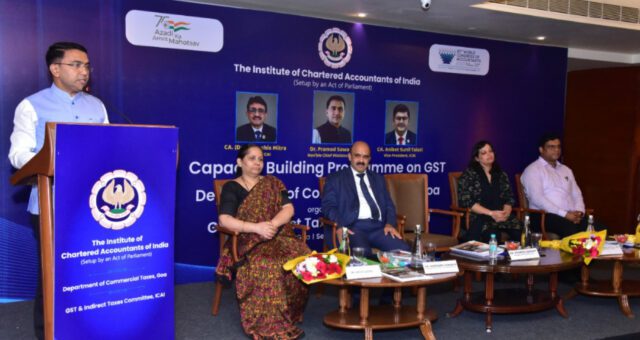 PANAJI: The Institute of Chartered Accountants of India (ICAI) organised a two-day 'Capacity Building Programme' on GST as an outreach event for the capacity-building of the officials of the Department of State Tax, Goa; at Hotel Taj Vivanta here on 19th & 20th September 2022.
Chief Minister Dr. Pramod Sawant was the chief guest and in his address at the programme, commended the efforts of ICAI in organising the training for the officers of the State Taxes, Goa. He further wanted such sessions to continue on a periodical basis and directed the department to enter into a MOU with ICAI for capacity-building initiatives.
CA. (Dr.) Debashis Mitra, President, ICAI thanked the chief minister for his presence and informed that ICAI will be at the forefront in all knowledge-sharing activities. He assured the chief minister that ICAI being 'partner in nation-building', will always be available for the Government of Goa in its march towards progress.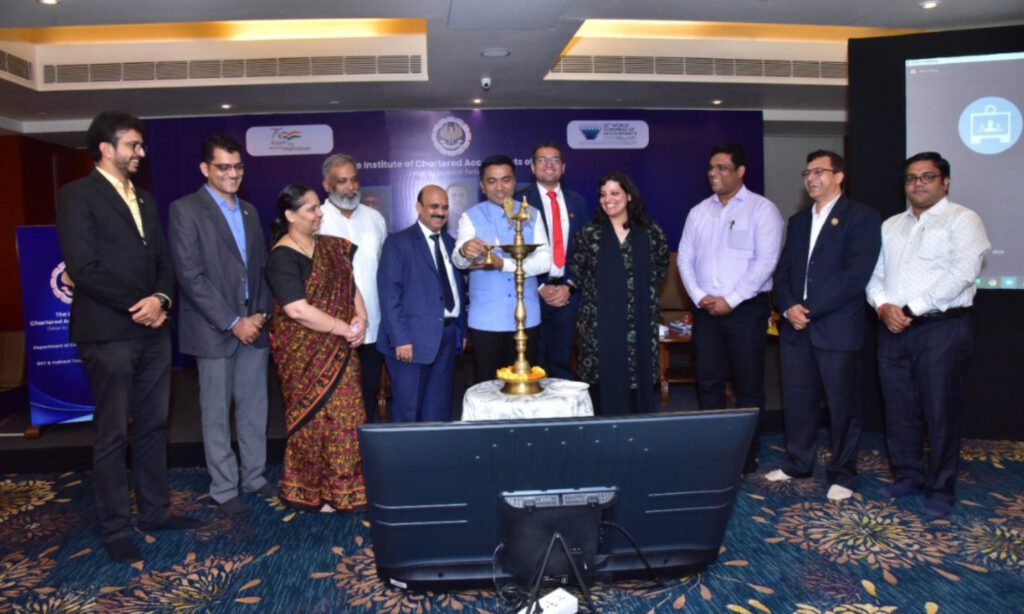 Ruchika Katyal, Commissioner, State Tax, appreciated the efforts of the ICAI in organising this training programme and exhorted the officials of her commissionerate to derive maximum benefit out of the deliberations. She said that programmes of such nature provide an excellent platform for exchange of ideas and are a good source of learning. She highlighted that GST is a very dynamic law and hence there is a need for the officers to keep updated with the changing law.
CA. Rajendra Kumar P, Chairman of GST & Indirect Taxes Committee of ICAI, said that this Capacity-Building Programme will go a long way in strengthening the skills and abilities of the officials of the Department of State Tax, Goa and will enhance the efficiency and working of the tax administration, which will in turn be beneficial for the taxpayers. He said that ICAI can organise such trainings for the officers on a regular basis and will enter into an MOU to formalise this arrangement.
CA. Gaurav Kenkre, Chairman, Goa Branch of ICAI delivered the Vote of Thanks. Also present were CA. Thomas Andrade, Vice-Chairman, Goa Branch; CA. Vaibhav D. Bale, Secretary, Goa Branch; and CA. Milind Shirodkar, WICASA Chairman.