PANAJI: Goa Judo Association will host the second edition of West Zone Khelo India Women's League/Ranking Judo Tournament from 31st January to 4th February at Sports Authority of Goa indoor stadium, Campal.
Over 650 judokas from seven states including from Goa; namely – Maharashtra, Rajasthan, Daman & Diu, Chhattisgarh, Madhya Pradesh and Gujarat, will be seen in action over the course of five days.
International judoka Apoorva Patil, who won a bronze medal at the 36th National Games Gujarat, will be one of the star attraction at the zonal championships where events will be conducted in the sub-junior, cadets, junior and senior division in various weight categories.
Briefing the media on Monday evening, Goa Judo Association president Gurudatta Bhakta and Sports Authority of India's judo coach Sushil Gaikwad highlighted the key elements of the West Zone Khelo India Women's League/Ranking Judo Tournament.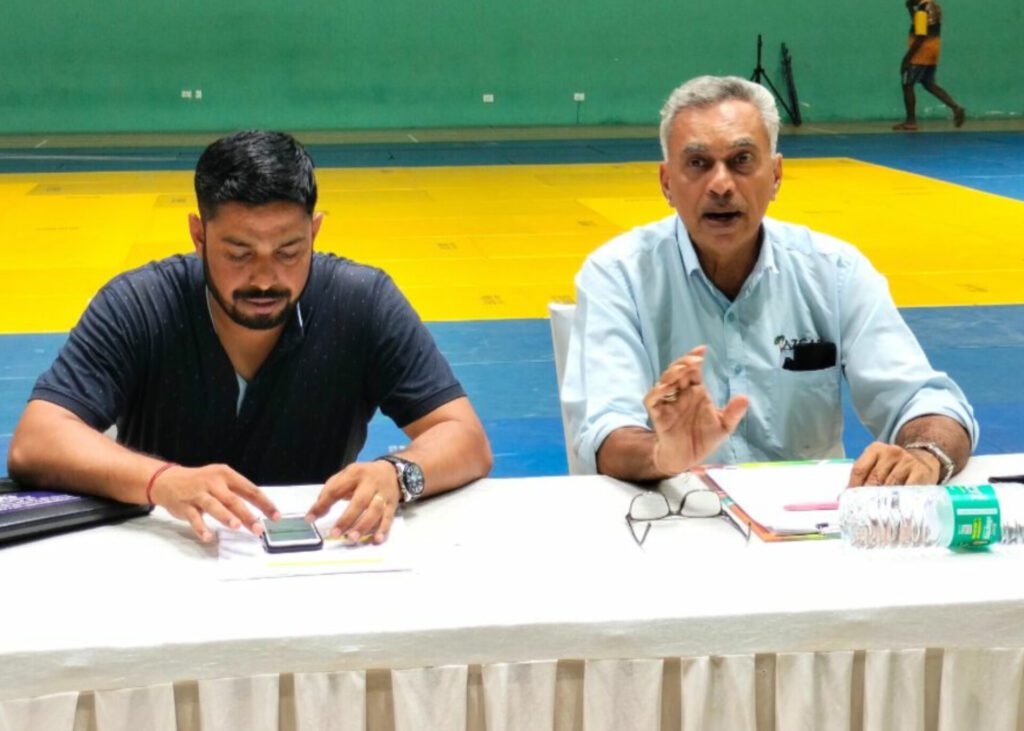 "The medal-winners of each category will qualify for the National Women's League Championship to be held in Bhopal from February 12 – 15," said Sushil, who revealed that Maharashtra is fielding the largest contingent with 204 judokas. The visiting technical officials are also experienced and of international stature, he added.
The competition will be inaugurated on 1st February with Secretary Sports, Ajit Roy being the chief guest.
"Medals will be presented daily at the end of each day's action at 5pm. And to honour the glorious judokas, we will be inviting famous sportspersons especially women achievers from other sports disciplines to grace the medal ceremony," stated Bhakta, who also hailed Sports Authority of Goa for all support. He also thanked Khelo India Goa centre head Sumit Sen for all the help.
Goa will be represented by 150-strong judo team, disclosed Bhakta. "Looking at other states' participation, our judokas are also getting motivated. And with this enthusiasm amongst our girls, we feel that Goa's judo centres will get a boost," said the experienced sports administrator.