PANAJI: FIFA referee Tejas Nagvenkar has been awarded the 'Best Referee 2020-21' title by the All India Football Federation (AIFF). The first Goan male FIFA referee was delighted with the accolade and said that it was a reward for his sacrifices and his attitude.
Youngest FIFA referee of India since qualifying for the international badge in 2014, Nagvenkar told www.livenewsgoa.com that he feels satisfied to consolidate football's status as Goa's state sport.
"It's my hard work (that) has paid off. My sacrifice speaks and my attitude roars!Poeple from Goa can now (proudly) say that football is our state game and we have the best referee from India," remarked Nagvenkar, 35.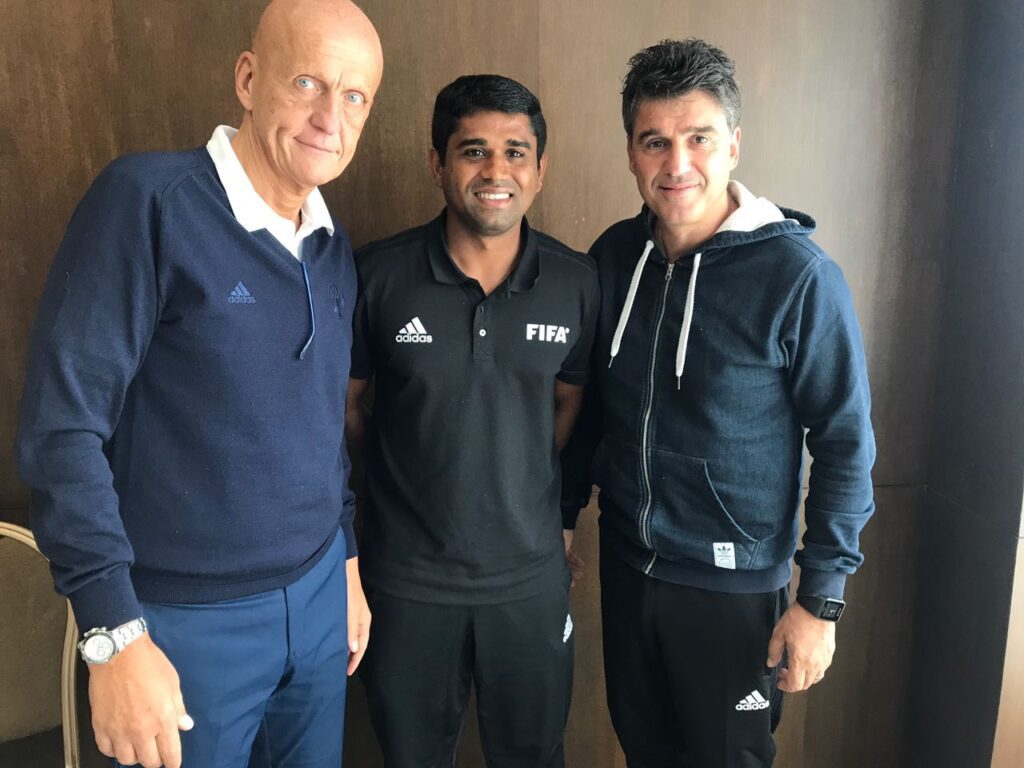 Goa Football Association (GFA) hailed Nagvenkar for making Goa proud. GFA president, Churchill Alemao said: "It has made us very proud. It is a big recognition, reminding one of the talent, hard work, perseverance displayed by Tejas in order to get the hard-earned success."
Meanwhile, Indian Women's National Team forward Bala Devi has been named as the AIFF Women's Footballer of the Year 2020-21, with young gun Manisha Kalyan bagging the Emerging Footballer of the Year Award. Sumanta Dutta was adjudged 'Best Assistant Referee 2020-21'.
AIFF President Praful Patel congratulated the awardees, saying: "I would like to congratulate the award winners for the season as Indian football continues to move forward together. They are inspirations for one and all, and all of us are proud of them and share the joy."