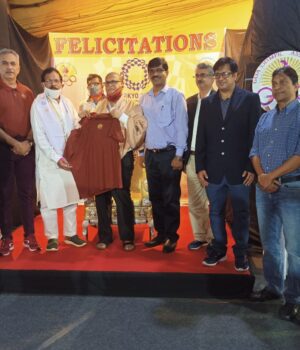 PANAJI: Goa Olympic Association (GOA) in their continuing initiative to create Olympic awareness with a daily dose of promotional activities on the sidelines of Tokyo 2020, felicitated long-time badminton and swimming promoter Digambar Kamat, MLA of Margao, in recognition of his contribution towards promotion of sports in Goa.
Former chief minister Kamat, who is the president of Goa Swimming Association and chief patron of Goa Badminton Association, was felicitated at the hands of Union Minister and GOA President, Shripad Naik.
The function was held in the presence of Gurudatta Bhakta, GOA Secretary-General, North Goa co-ordinators Chetan Kavlekar, Sandeep Heble and Ashwin Tombat along with state association office-bearers, on Monday.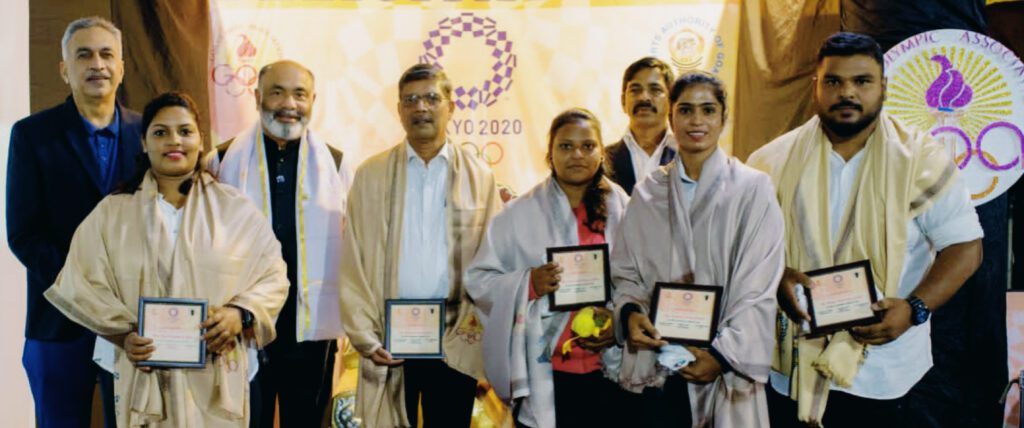 Personalities related to the sport of Judo were also felicitated today. Sadanand Naik, Snusha Gawas, Archana Sharma, Ashwini Gaonkar and Aditya Kankonkar were honoured for their contribution to the sport. Gaurish Dhond, vice-president of Goa Badminton Association, along with Goa Judo Association (GJA) office-bearers Gurudatta Bhakta (president) and Siddheshwar Naik (secretary) graced the function.
Meanwhile on Sunday, GOA had felicitated Tennis players / personalities that included Valentine D'Silva, Simran Khan, Avinash Raiturkar, Natasha Palha and Tejas Shevde. Sameer Kakodkar, businessman and Tennis promoter, graced the function along with Rajendra Godinho, secretary of Goa Tennis Association, in North Goa.
Judo players / personalities were honoured at Agakhan Park, Margao. Surinder Rajput, Rahul Desai, Manohar Borkar, Bhavani Swami, Shivkaran Kewat were recognised for their contribution to the sport. Damu Naik, former MLA, graced the felicitation event along with Siddheshwar Naik, GJA secretary, informs a press note issued by Sandeep Heble, GOA media co-ordinator.