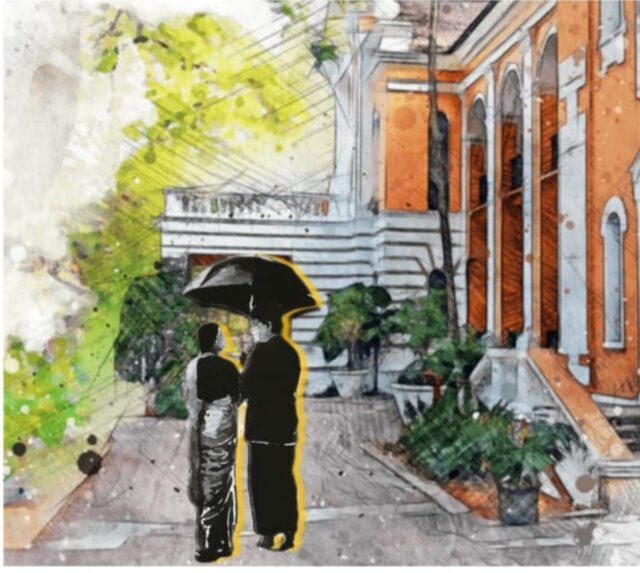 PANAJI: Entertainment Society of Goa's Cinephile Film Club will host special screening of two films directed by the showman Indian cinema, Raj Kapoor, – 'Shree 420' and 'Mera Naam Joker',  on 12th and 13th May 2022 at Maquinez Palace Audi 1, here. 
The well-known director Rahul Rawail who assisted Raj Kapoor and went on to become a successful director himself, will be present for the screening of _Shree 420_ on 13th May and he will talk about his first hand experiences of working with the legendary director, states a press release.
Sachin Chatte will host the screenings of Mera Naam Joker (1970), which went on to become a cult film and Shree 420 (1955), which broke new ground not just in India but in the USSR as well – the songs of both the films have become an part of Indian music history and remain extremely popular, decades later.
Mera Naam Joker the magnum opus was produced, directed and edited by Raj Kapoor with a screenplay by another legend, K.A. Abbas, who worked regularly with the famed director. When the film was released, it was not received very well but over the years, it has achieved a cult status – the songs, _Jaane Kahan Gaye Woh Din, Ae Bhai Zara Dekh ke Chalo, Jeena Yahan Marna Yahan_, still remain ever famous.
Shree 420 has a unique and special place in the annals of Indian cinema and its significance has been dissected by film academics as well. With a story by K.A. Abbas that is relevant even today, Shree 420 has, what we now know as the classic Bollywood template – drama, songs, romance, comedy and a powerful social commentary. The film was the highest grosser in India that year and the most successful foreign film in the Soviet Union. The film also has a remarkable soundtrack with music by Shankar Jaikishen and immortal songs penned by Shailendra and Hasrat Jaipuri – _Ramaiya Vastavaiya, Mudh Mudh Ke Na Dekh, Dil Ka Haal Sune Dilwala, Pyar Hua Iqrar Hua and Mera Joota Hai Japani.
SCREENING SCHEDULE
Mera Naam Joker (Hindi) – Thursday, 12th May, at 6pm
Shree 420 (Hindi) – Friday, 13th May at 6pm