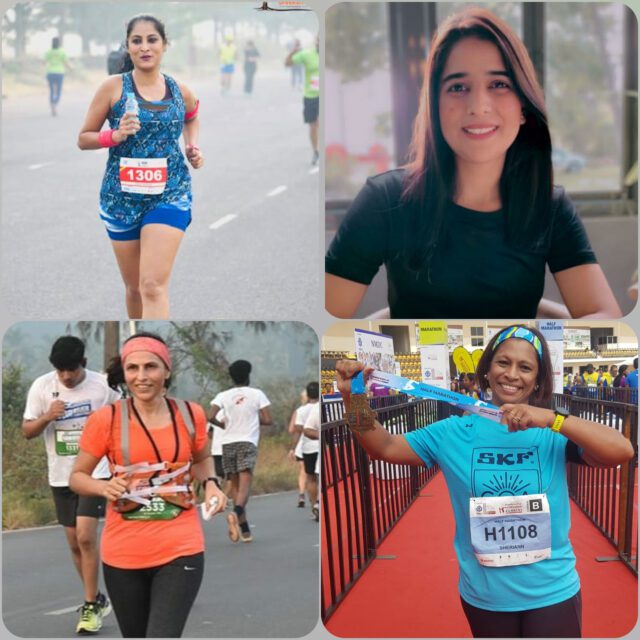 Women runners from Goa and across India have praised the "Women run the world" theme of the 12th SKF Goa River Marathon, says a press release. The popular running event which attracts runners from across India and Goa for the 10km, 21km and 42 km competitive races is scheduled to be held on Sunday, December 11 at Chicalim.
Says Dolly D'Souza (48) Mumbai based runner, "When women run, it helps boost their confidence, improves the way they look and feel and helps maintain their weight too."
Dolly, who has been running for nine years is of the opinion that running marathons is always a challenge for female marathoners, considering their responsibilities of running the house, work and travel.
While Versha Dabas (28) who is married to a naval officer and based in Goa says, "The SKF Goa river marathon is emotionally very close to me because it is my comeback to running. While adapting to the corporate world, Covid and getting married, running had taken a backseat. I am happy running and preparing for this marathon."
According to Versha, more women should start running. "I wish for every woman to witness the rush of the finish line because once you cross it, you are no longer the same person anymore," Versha said.
Swarupa Bhadsavle (52), Pune based runner and coach is also of the opinion that women must run. "Women of all ages must run. Running helps in sailing through physical discomfort, emotional upheavals and builds mental strength," she said. Swarupa is looking forward to race day. "The SKF Goa river marathon is close to my heart as I ran my first half marathon here in 2013."
Finally, Sheriann Dourado (49) from Dabolim, Goa said, "It is important for women to take part in marathons because once they cross the finish line, it gives them a sense of achievement and a sense of pride."
Sheriann is looking forward to race day and said, "I started my running at the Goa river marathon in 2016 and have never looked back."
To register for the race, visit www.skfgoarivermarathon.com