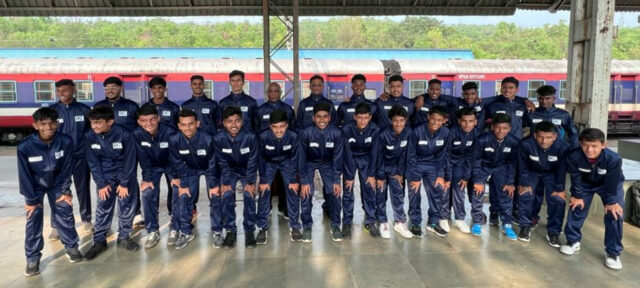 Three teams of Super30 Soccer Schools will be participating in the All-India Football Championship at Chiplun, Maharashtra; states a press release.
The tournament, organised by Shivratna Academy, will witness 40 teams of various clubs and academies across India vying for top honours in various age categories.
A 75-member team comprising 7 coaches and 55 players of Arpora-based Super30 Soccer Schools will be travelling to Ratnagiri for the 3-day tournament that begins on November 25.
Founder of Super30 Soccer Schools, Ricardo Cardozo, said that the academy has formed three squads – Super 30, Candolim panchayat and Super Goans FC – to participate in the U-12, U-16 and U-18 categories.
The idea behind participating in the tournament is to provide exposure to the players of the academy before the official youth leagues commence in Goa, he said.
"We had participated last time in the U-16 category. We finished as runners-up, and missed first place by a solitary point. This time, we are taking a squad of 55 players and 7 coaches, including our foreign coach. We want to give the kids a lot of experience in the tournament. This is part of the pre-planning for the youth leagues which are going to be conducted in Goa by Goa Football Association (GFA). We also want our U-18 players to gain a healthy exposure and give them the opportunity to play against these academies from India," said Cardozo, the former Indian footballer who represented Mohun Bagan as goalkeeper in the I-League.
Cardozo said that this time, the village panchayat centre of Candolim has been added to the tournament. "With the support of Candolim panchayat, we have put together a really good squad from our Candolim centre," he said.
Cardozo said that the teams are aiming to clinch as much as possible, despite the intense competition. "We are going with full force. We will try to win the tournament, though it is not going to be easy.
"We believe in our squad. With the support of our players, management and coaches, we are looking at a very good performance and positive result there," he added.