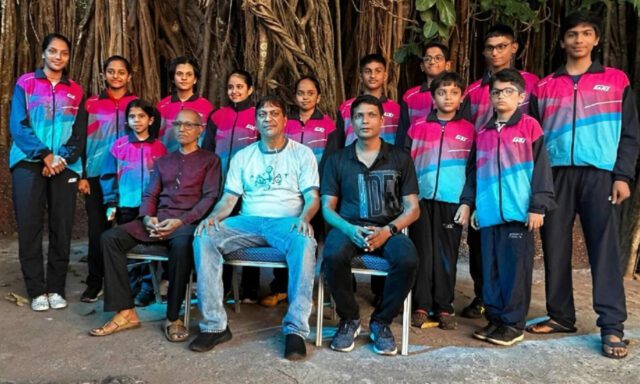 Young paddlers from Goa are all set to face the challenge at the 84th Inter-State Cadets and Sub Junior National Table Tennis Championship to be held in Alapuzza, Kerala from 19th to 26 February 2023.
Talented paddler Ruchi Kirtani, who has been a top performer at the State-level, will lead the Girls in U13 and 15 categories. The rest of the team includes talented players who have been training hard and are eager to compete at the national stage.
"The National Table Tennis Championship is one of the most prestigious events in the Table Tennis Federation of India (TTFI) calendar, and the best of Goa's young talents have been selected to participate in this event. The championship will feature the best young table tennis players from around the country, and the Goa team has prepared well to take on the challenge.
"These players have shown incredible commitment and discipline in their training, and we are excited to see them compete at the highest level. We wish them success", stated an upbeat Christopher Menezes, secretary of Goa Table Tennis Association.
Goa squad: Aaron Farias, Akshan Lawande, Atharva Dhulapkar, Chandan Caro, Dhruva Kamat, Galya Fernandes, Ishita Colaso, Khushal Naik, Leoma Fernandes, Neeza Kamat, Pradnya Caro, Rishan Shaikh, Riya Gopi, Ruchi Kirtani and Sheniz Xavier.