PANAJI: A business venture has some key aspects wherein each of these factors play a crucial role in the success of the enterprise. Selecting a feasible location is one of the main criteria. Transerve Technologies Pvt Ltd is a technology-based spatial platform providing solutions with implementation across the country in New Delhi, Uttar Pradesh, Maharashtra, Odisha, Goa, Madhya Pradesh, Karnataka and Rajasthan.
Founded by IIT Kanpur alumni, Amarsh Chaturvedi and Ashwanii Rawat, and headquartered here in Goa, Transerve aims to enable digital transformation.
Whether one wants to set up a store or expand the delivery service across cities, the fast-growing and award-winning software company Transerve, who is a member of Goa Technology Association, has the expertise to guide the stakeholders.
In the first offering of an exclusive series focussed on 'Goa IT Ecosystem', livenewsgoa.com catches up with Amarsh Chaturvedi, Co-Founder & Director, Transerve. Here is the full interview.
LNG. Describe the product/service provided by Transerve?

AC: Transerve is a location intelligence platform provider, which helps to derive and share intelligence with all the stakeholders in an organisation. We bring disruption by providing data analytics, visualisation and prediction based on location to a business user, who does not have experience of spatial technology. With this technology, any user can access the data curated by us on our platform and derive insights without the need of programming or learning geospatial technology and looking for credible sources of data. Small businesses like retail stores owners can also use the technology to find out the locations to open up their stores, local restaurants can plan for the catchment to deliver food effectively etc. For instance, consider a chain of apparel stores looking to add more stores to expand their footprint. It becomes necessary for the decision-makers to understand where their next store will be. Our platform is loaded with datasets on socio-economic profile, demographic profile, census, boundaries, commercial establishments, house addresses, infrastructure details etc. Currently, we are the largest data curator in India and host data on various domains to make the product more horizontal in nature. The product has utility in sectors like real estate, banking, insurance, FMCG, route optimisation, asset management, tracking, logistics etc.

LNG. What are the striking features of your company?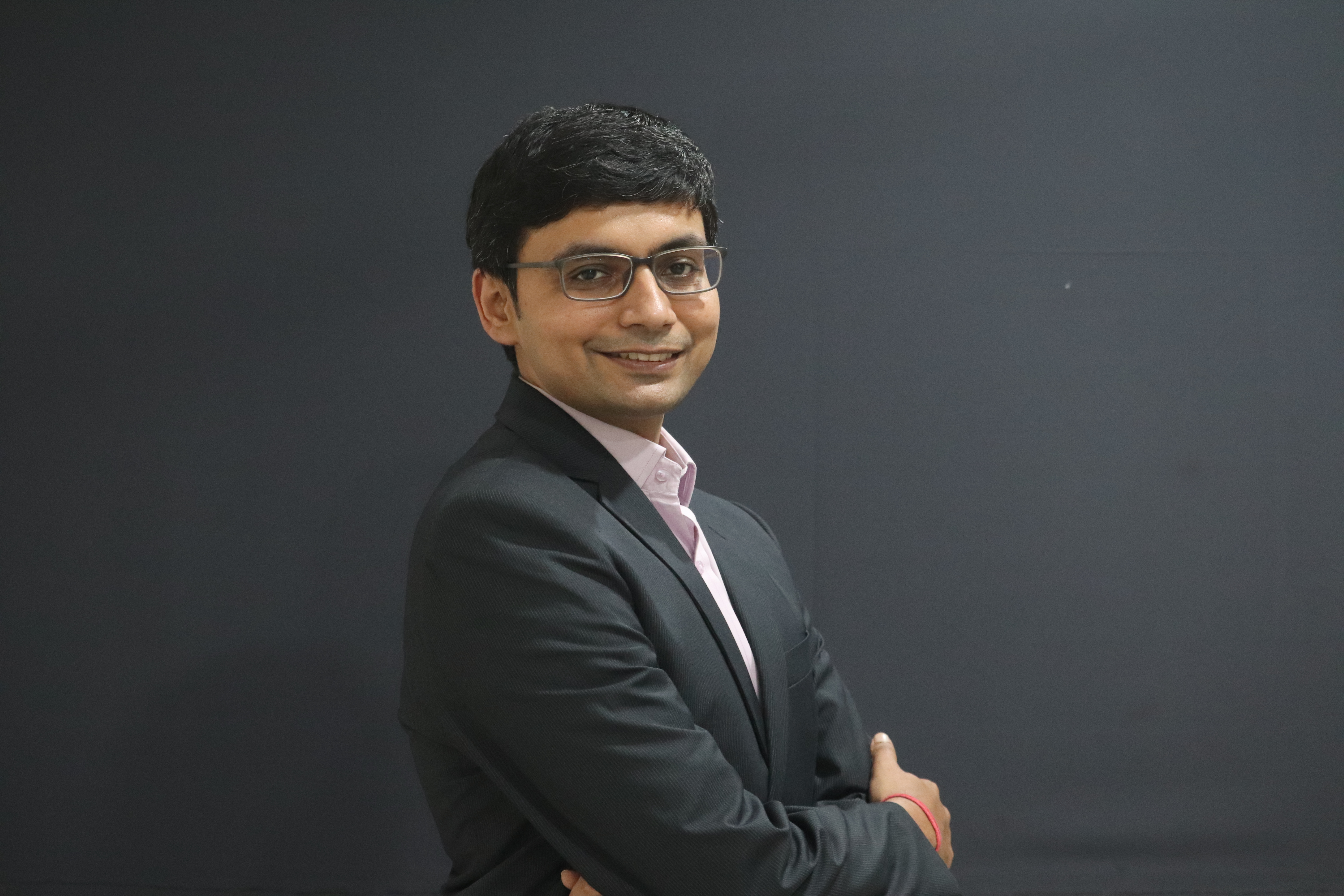 AC: Transerve has developed Transerve Online Stack (TOS), which is an AI-driven spatial web platform for users, who do not have any formal training in GIS technology. It was built with the aim to empower users to use spatial analytics without much training and analyse data for their businesses. The platform is available for both SaaS subscription and for on-premise installation. Our platform is a web-based, easy to use analytics platform which is pre-loaded with data for small businesses from retail stores, restaurants, real estate builders, schools to large corporates, who wish to increase distribution, sourcing, logistics to increase market penetration. Our team has also implemented machine learning on data categorisation on TOS platform in order to help users to analyse media files captured from the field using mobile devices. Machine learning will help users in analysing large volumes of data in no time.

We have a specialised offering for the public sector as well. Transerve's CityOS platform is an assisted decision-making platform that uses machine learning and artificial intelligence on geospatial and big data to solve complex urban problems related to revenue sustainability, waste management and urban planning to provide better citizen services. We help urban local bodies maintain an accurate database of properties on their spatial platform. The platform has the capacity to acquire and process information smoothly in a brownfield city that allows for analysing and relating events, running simulations and anticipating possible problems along with managing special events or even emergency situations.

The technology-based solutions developed under our spatial platform have found implementation in cities and states like New Delhi, Uttar Pradesh, Maharashtra, Odisha, Goa, Madhya Pradesh, Karnataka, and Rajasthan across the country. The platform has been adopted by national agencies for large scale spatial data collection and analytics, and projects aided by national and international development multilateral. In addition, the platform is gaining considerable traction in sectors like FMCG, retail, banking, insurance, real estate, etc.


LNG. What inspired you to launch the start-up?
AC: Geospatial technology has been a niche sector and there has been a barrier for users with little or no background on this technology to leverage the power of location intelligence. The available platforms always needed a specialisation and it was hard to contextualise them for a country like India. Availability of reliable location data has been a problem as well. Urban population in India is on the rise and a sizeable proportion of rural population has migrated to the cities, especially in the last two decades. Growing urbanisation leads to a dire need for a solution to urban issues such as efficiency of revenue collection, managing utilities like water and sewerage systems, traffic management. Wondering how data technology can be used to democratise decision-making using location, we launched Transerve. In a span of 10 years, we have been conferred with Microsoft Excellence Award in 2014. Since then, we have been seeing an upward journey every day. We have recently been acknowledged as a top emerging and innovative company by NASSCOM and Deloitte.


LNG. How big a role do you envisage for your company?

AC: Transerve is aggressive in taking web-based spatial technology to various industries like health, education, logistics, manufacturing, smart cities etc. Today most of the data produced in the world has location as an attribute which means our product will find its utility in managing and analysing the spatial attribute of such data. We have audacious plans to further democratise location intelligence for the masses in the near future.

LNG. What's your message to startup aspirants?

AC: Operating a startup is like being on a roller-coaster ride. Challenges never stop and tough times do persist. The more the risk the better the rewards. Businesses are made by perseverance and the journey will have failures and successes as milestones. It's not the hard work that costs; it's the idea that deals. The advancement in the technological sector always makes a mark on the growth of the economy of nations. Every small attempt will create opportunities for talent to thrive and people to benefit.
For more information, visit: https://transerve.com/