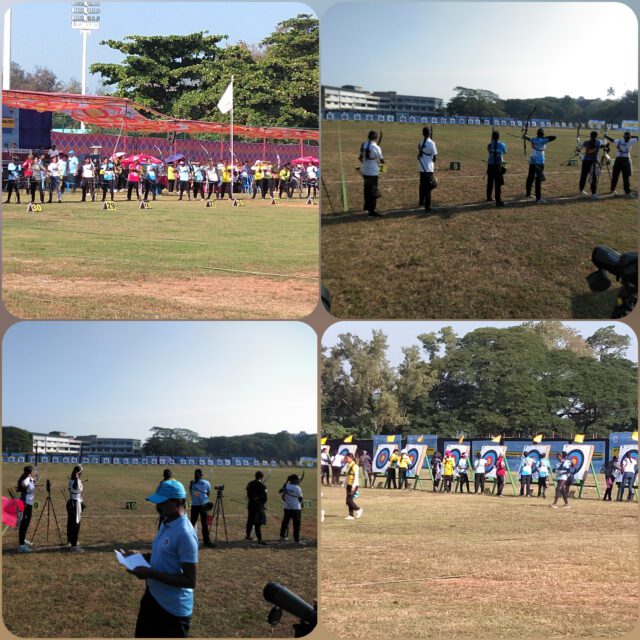 PANAJI: The 42nd NTPC Junior National Archery Championship will witness high voltage action in the Individual and Mixed team Recurve round, at SAG ground, Campal, here on Saturday.
Parth Salunkhe of Maharashtra (676 points), Aditya Choudhary of Punjab (668), Rohit Kumar of UP (667), Juyel Sarkar of West Bengal (665) and Amit Kumar of MP (662), occupy the top five positions in the men's individual category heading into the 1/32 elimination round.
In the women's event, Isha of Punjab leads with 623 points to her name. Bhajan Kaur of Haryana is in second position with 622 points while Priya of MP (622) is in third place. Tisha Puniya (622) and Ridhi (621) both of Haryana, make the top-five archers in the race to advance to the 1/16 round.
In the mixed team event, Maharashtra are at the top of the table with the team comprising Parth Salunkhe and Manjiri Alone with a combined score of 1293. Isha and Aditya Choudhary's total of 1291 points sees Punjab occupying the second place while Madhya Pradesh team of Priya and Amit Kumar are ranked third with 1284 points. Jharkhand are fourth with 1279 points; while Haryana and West Bengal – tied on 1274 each, are ranked fifth and sixth respectively as Haryana scored more number of 'X + 10' points.
Goa, whose men's team missed the Recurve Team 1/32 round by just 2 points as they finished 17th behind West Bengal while the women's team finished 22nd yesterday, are ranked 22nd among a total of 25 Mixed teams out of which 16 move into the elimination round.