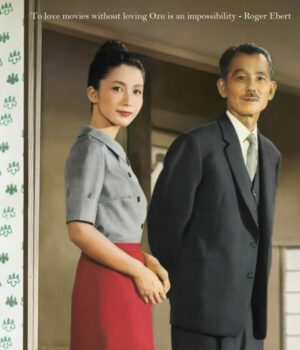 Entertainment Society of Goa's Cinephile Film Club will screen the classic Japanese film, 'An Autumn Afternoon'; on Thursday, 19th January at Maquinez Palace, Panaji, at 6.30 pm.
Sachin Chatte will host the screening of the 1962-film (color, Japanese with English subtitles) directed by Yasujirō Ozu. Its duration is 1 hour 50 minutes.
"To love movies without loving Ozu is an impossibility", said the famed critic Roger Ebert, and no one could have put it better.
Regarded as one of the greatest film-makers of all time, 'An Autumn Afternoon' was one of the many masterpieces by the legendary Japanese filmmaker, Yasujirō Ozu. It was also his last film.
The story is about an elderly gent (Ozu regular, Chishū Ryū) who is the patriarch of the Hirayama family. At one point, he realizes that he has a duty to get his daughter Michiko (Shima Iwashita) married. She is reluctant to do so because then she would have to leave her father. The hallmark of Ozu's films was the simplicity of his storytelling and yet it was so very poignant.