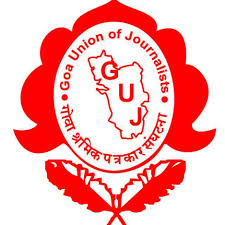 PANAJI: Goa Union of Journalists (GUJ) has thanked Chief Minister Dr Pramod Sawant for according 'frontline workers' status to journalists in the face of the unprecedented Covid-19 pandemic.
On Tuesday, accredited journalists and other media personnel as certified by DIP or any officer authorised to certify by him/her; were deemed frontline Covid-19 workers.
GUJ on Thursday, issued a statement to highlight the contribution of journalists in the battle against Covid-19 and thanked the government for the right decision.
"From day one, journalists have played an important role in the fight against Covid-19 with factual reporting," says the press communique.
"Journalists have braved much and have always been on the frontline, in their attempt to provide the public with all possible updates.
"The Goa Union of Journalists was always committed in ensuring that all Goa-based journalists who continue to risk their lives in the line of duty, had the honour of being clubbed with frontline Covid-19 Warriors.
"The Goa Union of Journalists is thankful to the chief minister Pramod Sawant for fulfilling our demand by declaring working journalists as Frontline Covid-19 Workers."