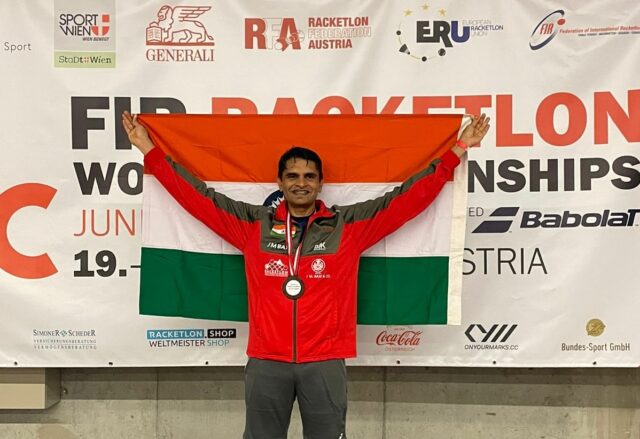 PANAJI: Back in 2018, Ashutosh Avinash Pednekar made history by becoming the first Indian player to win a gold medal at the Racketlon World Championships. Four years later, he has got two more – gold medal in 50+ Singles and 50+ doubles at  the FIR Racketlon World Championships, held from 19 to 22 August 2022 in Austria.
Pednekar's run to the singles title was most impressive as the Indian trailblazer took out a number of heavyweights, including defending champion Jacob Steinmetz and multiple seniors world champion Levente Nándori. Perhaps, the most impressive part was the fact that he did all of this without dropping a set of playing tennis. A remarkable run.
On Monday, Ashutosh teamed up with Monesh Mashruwala to win gold in 50+ doubles, a unique feat. Ashutosh is a former state badminton champion of Goa who along with his sister Leena dominated Goa's badminton scene back in the 90s. He is an Indian Navy captain with a prodigious talent for racket sports whose present posting is at Vasco, Goa.