Srishti Lakhera's first offering as a film-maker 'Ek Tha Gaon', presents a touching tale of migration with the focus being on the effect it has on the people in the village.
Based in  Semla in Devprayag tehsil of Tehri Garhwal district in Uttarakhand, the documentary portrays the village wearing a deserted look with Srishti Lakhera's style of story-telling being woven in a visually-rich, stunning process that also captivates the audience with its  impressive use of sounds with the sites.
'Ek Tha Gaon', which was shot in 2016 and released in 2021; won the Best Non-Feature Film at the 69th National Awards recently.
The 60-minute film was screened at ESG's Goa Cinephile Club at Maquinez Palace on Friday in the presence of its director, Srishti Lakhera. In an interaction with the audience, the young film-maker expressed the nostalgia and challenges attached with the journey on the way to her debut film, which has traveled to more than a dozen festivals around the world and in India, and has won several awards.
"My father grew up in the village, so it was lot of nostalgia, and that's the starting point in the journey. I had heard people count the families that had left and ours was also a part of the migration. So, I wanted to make this film," explained Srishti. "My father was moved on watching the film," she added.
Shot on a hilly terrain, the crew encountered challenging climbs to meet the schedule in general. Moreover, the Non-Feature film also took a lot of effort on the 'edit table', revealed Srishti.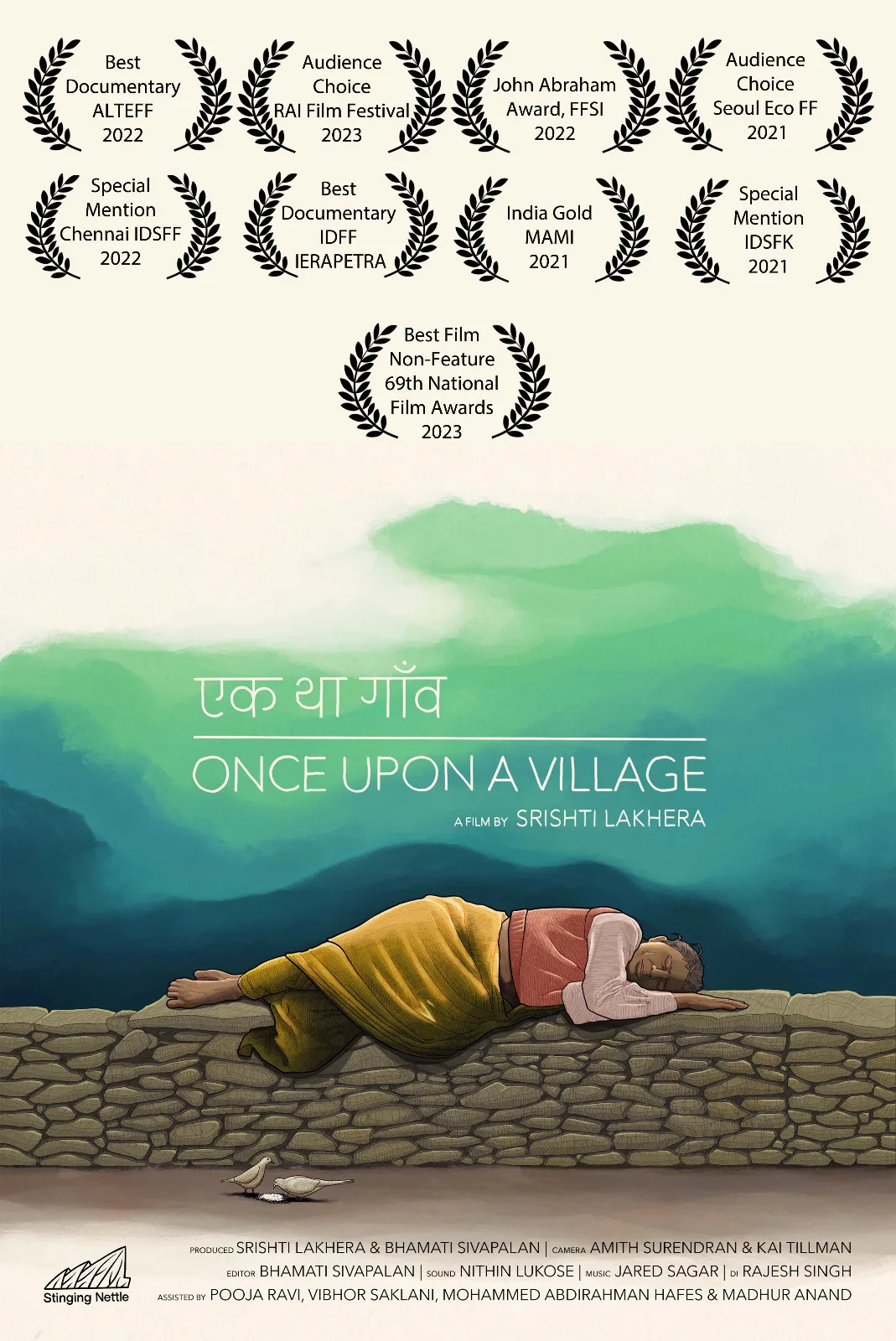 Although few people remaining in the village with their problems being under the spotlight, it was not much of an issue to get going with the project; disclosed Srishti.
"People were very lonely. They were welcoming to us and curious to know our stories. We were the only exciting thing to them," she said, adding that "The reason for film to be slow-paced is because the place is slow-paced. We were communicating what it means like to be there."
Asked what her learnings were, Srishti said: "It's a huge responsibility to be making a documentary as you are dealing with people. They are trusting you with their life stories."