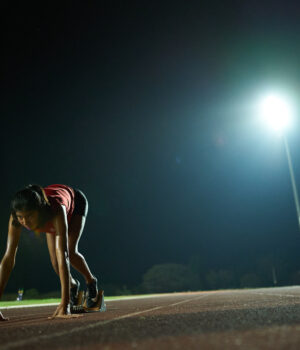 PANAJI: Under its 'Khel Jyoti' CSR programme, 'Signify' (Euronext: LIGHT), the world leader in lighting, recently announced that it has illuminated the athletic track at the Inspire Institute of Sport's (IIS) high-performance training centre located in Bellary, Karnataka to support the Olympic aspirations of over 300 promising young athletes from across India, says a press release.
Led by the JSW Group, the IIS was launched in August 2018 with a vision to maximise India's sporting potential and make India a global sporting powerhouse. The institute is India's first privately funded high performance training centre that supports current and future Olympic champions in their sporting journey. The IIS identifies and nurtures India's brightest young talent, including those from economically poor backgrounds, in the field of athletics, boxing, judo and wrestling from a young age by enrolling them into its structured development programmes.
Under this partnership, 'Signify' has enhanced the sports infrastructure at the IIS by installing lighting solutions on its athletics track, which will benefit the athletes of the programme by extending their training times even after sunset. Earlier, the training could only take place during the daylight, due to lack of proper lighting infrastructure. With the new lighting in the track, the athletes can now train under the professional illumination levels mandated for international sporting events.
Signify's vision is to unlock the extraordinary potential of light for brighter lives and a better world. Through its Khel Jyoti CSR programme, Signify is aiming to create opportunities for budding sporting talent in India to play for longer hours and enhance their skills.
Commenting on the partnership with IIS, Sumit Padmakar Joshi, Vice-Chairman and Managing Director of Signify Innovations India, said: "Despite a population of over 1.3 billion people, India has had a poor record at global sporting events, including the Olympics due to lack of proper training facilities and structured sports training programs. Through this partnership, we aim to support the Olympic dreams of young players by extending their training hours even after sunset. We look forward to creating a brighter future for India's young sporting talent."
Welcoming the association with 'Signify', Rushdee Warley, Chief Executive Officer, IIS said: "At IIS, we are committed to providing a world-class high-performance training environment to all athletes. This partnership with Signify has helped significantly upgrade our athletics block to one of the best in the country and IIS athletes have benefitted greatly by the installation of the lights, which allow them to train in different environments and times of day."