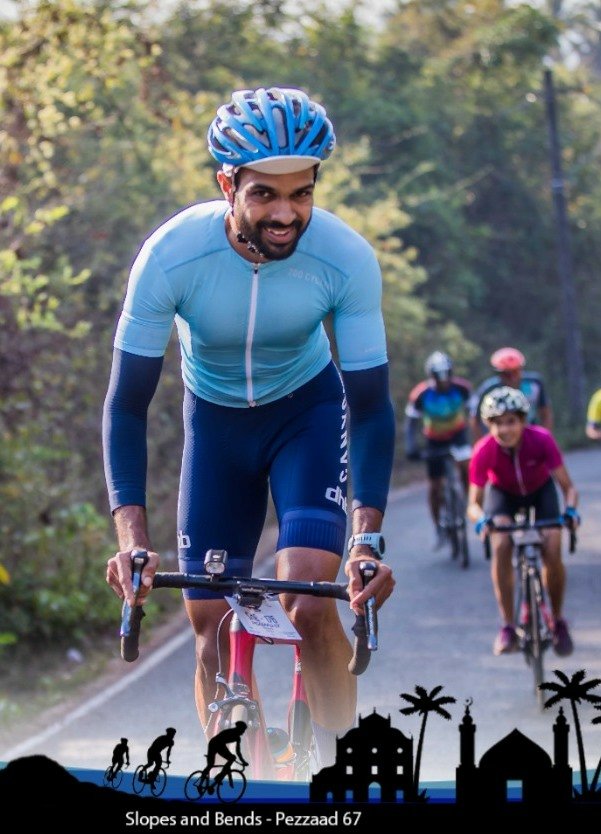 PANAJI: A total of 174 cyclists ( 166 men and 8 women) successfully completed the 'Pezzaad67' cycle ride organised by Slopes and Bends cycling club in Ponda on Sunday, February 14.Vinayak Gaonkar and Dr Blanche Themudo dazzled in the speed segments in men's and women's sections, according to a press communique.
The cycle ride was unique as it challenged the cyclists to ride up to an elevation of 1,000 metres for the stipulated 67 kms to be completed within six hours. The route included climbs of Farmagudi, Savoi Verem, Opa Khandepar, Nirankal, Konsheim, Shiroda and Talaulim.
Vasco-based engineer, Vinayak Gaonkar emerged first among men in the speed segment, while the Navelim-based dentist, Dr Blanche Themudo topped among the women in the speed segment.
"I had never explored the scenic, interior village roads of Ponda with their slopes and bends," said Gaonkar, an accomplished Ironman Triathlete.
Dr Blanche Themudo, an experienced marathon runner said, "It was challenging to ride the steep slopes and hills of scenic Ponda."
The event was flagged off from the premises of GVM's Higher Secondary School, Farmagudi-Ponda at 0630 hours by Anura Prabhudesai, Goa's international badminton player.
The senior-most cyclist at the event was Anoop Babani (68) of Carmona village, while the youngest cyclist was 12-year-old Vicente Fernandes from Bandora.
Ajay Dongre, president of the Slopes and Bends club, revealed that the safety of the cyclists was ensured on the busy roads of Ponda by volunteers positioned at all important crossings and a Manipal Hospitals ambulance was on site for any medical emergencies. "All cyclists who completed the ride were presented with a finisher's trophy," he said.
RESULTS:
MEN: 1: Vinayak Gaonkar, 2: Pradip Kolhapte, JOINT-3RD: Parshuram Koli & Jonah Countinho. WOMEN: 1: Dr Blanche Themudo, 2: Pooja Jawahar, 3: Akshata Alornekar.